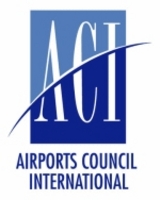 Our environment blueprint for success will engage all the players to achieve our goals for sustainability
(PRWEB) September 16, 2010
Speaking at the opening session of the 5th Aviation & Environment Summit in Geneva, Angela Gittens, Director General of ACI World, calls on airports and their aviation partners to broaden their vision and action plan in order to be more responsive to the communities we serve.
She says, "I emphasize the role airports can and do play in advancing a blueprint for sustainable aviation. It certainly includes the reduction of carbon emissions, but it is much broader because of the essential nature of airports. An airport, no matter how big or how international in service reach, is a member of a local community and a neighbour. So our blueprint requires balancing the diverse demands of the communities we serve. Every voyage starts and stops with us, and makes the airport the symbol of aviation within each of the thousands of communities we serve worldwide."
Airports are making measurable progress on managing carbon emissions, but also manage in parallel the very important issues of noise mitigation, protection of natural resources and local air quality.
Gittens stresses that investments in environmentally sound solutions for each of these priorities are strategic business choices made in a field of many alternatives. The ability to define, measure and mitigate in an effective way guides an airport in those choices for sustainable airport infrastructure.
ACI efforts have converged on several pathways for measurable progress. ACI World published a global best practice "Guidance Manual for Airport Greenhouse Gas Management," a practical guide to measuring and reducing emissions. ACI Europe achieved a successful roll-out of Airport Carbon Accreditation, a fully fledged certification programme for airport achievements on inventory, emissions reduction, stakeholder engagement and carbon offsetting. ACI North America recently awarded its coveted annual Environmental Achievement Awards, which recognize the progress airports are making and encourage all airports to build on these positive results.
ACI Asia Pacific has formed an environmental liaison group for sharing best practices, chaired by Korea Airports Corporation and comprising representatives from Thailand, Cambodia, India, Hong Kong, Korea, Iran, Macau, Japan, China and Singapore. ACI Africa in 2009 and ACI Latin America and Caribbean in 2010 are hosts to environmental seminars designed to assist their region's airports to implement best practices whether or not their regulating authorities have instituted requirements.
Gittens says, "ACI provides a full range of training courses that serve the entire airport community from entry level to executive level courses. We are applying what we have learned from the implementation of airport safety management systems: the positive effect of building top to bottom competency in a culture that spans the entire airport platform. Our environment blueprint for success will engage all the players to achieve our goals for sustainability."
But Gittens points out, "We have a special conundrum at airports as we must constantly manage competing objectives. Global carbon reduction targets will seem distant to a community under a new flight path, and the residents will be more directly concerned about their immediate quality of life. It is noise and local air quality issues that motivate the calls for restraint on airport development."
The need to manage these interdependent requirements is the subject of a panel session at the Summit in which Gittens will introduce the debate on how to best balance the tradeoffs, identifying operational opportunities for greater collaboration and practical next steps that can meet more than one objective.
Gittens says, "I urge all key industry players – airports, airlines, air traffic control and manufacturers – to rethink how we work together. And I also call on governments to support us in making progress towards our targets and avoid short-sighted economic measures that do not advance our achievements. It is, and will remain, a challenge to meet wide ranging community expectations, but we all have a part to play in turning a green aviation blueprint into concrete accomplishments."
###