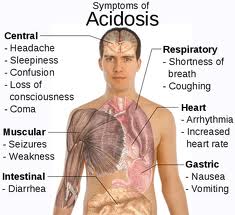 If pH is really important to good health, then pH Plus is essential to establishing and maintaining pH balance in the body.
Tampa Bay, FL USA (PRWEB) June 09, 2012
Liberty Health Network, LLC announces the release of pH Plus Nutritional Supplement on Amazon.Com
ACIDOSIS is a scary-sounding word. Perhaps that's because "Acidosis" (too much acid waste in our body), is considered by many researchers to be the basic foundation of all disease. It's a real silent killer. The simple process of alkalizing the body and the important role a properly alkalized body plays in restoring and maintaining overall health, is paramount in any serious pursuit of wellness. That's because glands and organs function properly in exact proportion to the amount of alkaline and acid levels in the system.
Because of today's environmental pollution, chemical-based farming practices, the air breathed, the water drank, over-processed, enzyme-dead food, medicinal drugs, stress, vaccinations, etc., it is estimated that eighty to ninety percent of what goes into the human body is acid-forming, dramatically impacting the body's pH. The result of this is decay and putrefaction in the colon, which in turn stimulates the formation of dangerous acids that affect cells, organs, glands and body functions. As the aging process continues, the entire metabolic process becomes progressively more acid, organ tissues begin to show the signs of stress and damage, and dis-ease becomes the norm. Researchers believe every sick person is over-acidic. The overwhelming majority of not yet ill are also over-acidic (perhaps to a lesser degree), and will become sick, in time, unless decisive and persistent action is taken to counteract this acid condition.
More than just an Antacid, pH Plus Alkaline Capsules contain :
Calcium Carbonate;
Calcium is needed by the body for healthy bones, muscles, nervous system, and heart. Calcium carbonate also is used as an antacid to relieve heartburn, acid indigestion, and stomach upset.
Potassium Bicarbonate;
Potassium is a mineral that is found naturally in foods and is necessary for many normal functions of your body, especially the beating of your heart. Potassium bicarbonate is used to prevent or to treat a potassium deficiency (hypokalemia).
Sodium Bicarbonate;
Sodium bicarbonate is an antacid that neutralizes stomach acid.
It is used to relieve heartburn and indigestion. Sodium bicarbonate is also used to make the blood and urine less acidic.
Magnesium Bicarbonate;
Magnesium is needed for more than 300 biochemical reactions in the body. It helps maintain normal muscle and nerve function, keeps heart rhythm steady, supports a healthy immune system, and keeps bones strong. Magnesium also helps regulate blood sugar levels, promotes normal blood pressure, and is known to be involved in energy metabolism and protein synthesis.
Echinacea;
Is a Native American medicinal plant. Echinacea contains active substances that enhance the activity of the immune system, relieve pain, reduce inflammation, and have hormonal, antiviral, and antioxidant effects.
Chickweed;
Is a plant that is nutrient rich and contain the following, Ascorbic-acid, Beta-carotene, Calcium, Coumarins, Genistein, Gamma-linolenic-acid, Flavonoids, Hentriacontanol, Magnesium, Niacin, Oleic-acid, Potassium, Riboflavin, Rutin, Selenium, Triterpenoid saponins, Thiamin, and Zinc.
Chamomile;
Chamomile is a flowering plant. It has a long history of use in Europe for digestive ailments. The active constituents of chamomile have anti-inflammatory properties, and ease spasm and discomfort in the digestive tract. It is also very relaxing!
Dandelion Root;
Dandelion is a natural diuretic that increases urine production by promoting the excretion of salts and water from the kidney. Dandelion may be used for a wide range of conditions requiring mild diuretic treatment, such as poor digestion, liver disorders, and high blood pressure. One advantage of dandelion is that dandelion is a source of potassium, a nutrient often lost through the use of other natural and synthetic diuretics. Studies have also reported that dandelion root may help improve liver and gallbladder function.
Gentian Root;
Gentian is an herbal medicine used to treat digestive problems, such as an upset stomach, heartburn, flatulence, and colic. It is also used to improve appetite and is a great anti inflammatory
Burdock Root;
Burdock root has often been used to purify the blood by removing toxins that can build up in blood. Traditionally, burdock has been used as a remedy for measles, arthritis, tonsillitis, viruses like colds, throat pain, and as a diuretic. In modern times, burdock is also used in oncology and to treat many other serious health problems.
Protease 1600;
Protease is the digestive enzyme needed to digest protein. The proteins are broken down to their basic building blocks - amino acids. It is also valuable in assisting the body to fight infections from viruses, fungi, parasites and bacteria.
If pH is really important to good health, then pH Plus is essential to establishing and maintaining pH balance in the body. And effective immediately, this cutting-edge product is now available on Amazon.Com. The product is also a perfect complement to O2 Plus Stabilized Oxygen Drops, available from Liberty Health Network on Amazon.Com. Together they effectively address the two critical elements in chronic illness, an acid pH and lack of oxygen.
In addition to pHPlus, LHN offers the following products best selling age reversing products: Beau Visage Non Surgical Facelift Mask; Beau Visage Facial Herbal Toner with Hyaluronic Acid and Witch Hazel (2 Ingredients recommended by TV's Dr. Oz); Beau Visage Facial Cleanser; Beau Visage Anti Aging Moisturizer. All four of the above products may be purchased individually, or in a complete set on Amazon.Com
LHN also offers several of the company's best-selling Mortechem-Free Nutritional Supplements on Amazon such as AlliSTAR Premium Garlic Supplement; ProZymaCleanse Daily Probiotic, Digestive Enzyme, and Fiber Supplement; O2 Plus Saturated Oxygen Drops; SlimEZ Weight Loss Supplement Capsules; MGA Plus Mangosteen, GoJi, Acai, and Pomegranate Capsules which play an important role in turning back the hands of time.
Additional products are also offered exclusively on the company's website for Network Marketing distributor sales.
About Liberty Health Network, LLC
Liberty Health Network is one of the nation's leading Direct and Internet Marketing companies with a state-of-the-art Global Distribution facility in Tampa Bay, Fl. For 12 Years, the Liberty Health Network name has been synonymous with high quality Mortechem-Free Nutritional Supplements, Anti Aging Skin Care, and Internet Web Applications. The statements made on this website have not been evaluated by the Food & Drug Administration. These products are not intended to diagnose, prevent, treat, or cure any disease.
Individuals interested in affiliate Marketing are encouraged to visit the new Affiliate Marketing Online Store at http://www.FaceLiftMasks.Com
Businesses or Individuals interested in distributing Liberty Products or requiring more information on this topic should contact Chief Operating Officer Russell Bly at (813) 774-8191 or e-mail at office(at)libertyhealthbiz(dot)com.