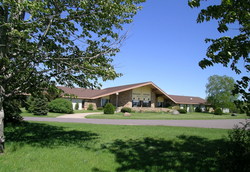 The Transformational Art of Divine Improvisation
Wisconsin Dells, WI (Vocus) September 18, 2009
The Miracles Healing Center in Wisconsin Dells, Wisconsin, is today putting the finishing touches on its preparation for the weekend event entitled "The Transformational Art of Divine Improvisation" which begins tonight. The event, centered on A Course In Miracles, will celebrate the joy of awakening through teaching, music, cinema, active prayer and healing.
Participants at the event are in for "a spiritual adventure where a very real physical, mental and emotional transformation will occur." An adventure which promises to "change your life forever!"
According to Reverend Tony Cryer, one of the illuminate teachers hosting the event, "This weekend ushers in a very exciting brand new season for the Miracles Healing Center, with a vastly increased level of activity. The atmosphere, as is customary in the Center, will be one of a joyous celebration. Each herald of eternity sings of the end of sin and fear. Each speaks in time of what is far beyond it. Two voices raised together call to the hearts of everyone, to let them beat as one. And in that single heartbeat is the unity of love proclaimed and given welcome."
The event will be presented by illuminate teachers, Cameron Kennedy, Tony Cryer, Ellen Kennedy and Monica Dubay, all of whom are accomplished musicians, and awakened teachers of A Course In Miracles.
"This weekend, continued Cryer, we will demonstrate, as we are demonstrating in each moment, that the Light has come. We celebrate the happy ending to our long dream of disaster. There are no dark dreams now. The light has come. Now the time of light begins for us and everyone. It is a new era, in which a new world is born. The old one has left no trace upon it in its passing. This weekend we see a different world, because the light has come."
The event "The Transformational Art of Divine Improvisation" is scheduled to begin at 7:00 PM tonight, Friday, September 18 and end on Sunday, September 20, 2009. The program is available at http://www.endeavoracademy.com/flyer/09-09-18-wisdells-en.pdf.
###