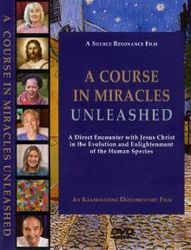 A Course In Miracles: A Great Reunion
Lake Delton, WI (Vocus) September 2, 2009
Illuminate teachers from A Course In Miracles International in Wisconsin Dells, WI, are preparing to fly to Warsaw, Poland for "A Course In Miracles: A Great Reunion" - a 3-day healing revival convention taking place this weekend in Eastern Europe.
According to presenter Mitch O'Connor, "we are celebrating a brand new continuum of time, and demonstrating through miracles the healing power of our minds by the grace of eternal love that is the Universal Mind of God. We will demonstrate through miraculous occurrence the total possibility of the healing and regeneration of our bodies through the admission and recognition of our perfection in the Mind of God."
O'Connor further stated that "this event will be a time and place of the rejuvenation of our minds and bodies that will give brand new bright and joyful meaning and purpose to the moments that remain of our mortal existence. It will also be a time and place of spiritual awakening and rebirth where we may share together the miraculous healing power of the courageously simple act of total forgiveness that is the key to eternal life."
"There will be a daily screening of a segment of the remarkable documentary, A Course In Miracles Unleashed," continued O'Connor, "which is a unique expression of the Course as an unearthly science of quantum communication experienced through the art of enlightening self-recognition."
O'Connor described the movie which was translated into Polish shortly after its release in September last year, as "fostering continuing revelatory experiences, thereby catalyzing an integrating union with the Universal Mind of God. It's a miracle."
The event, "A Course In Miracles - A Great Reunion" in Warsaw, Poland is scheduled to begin on Friday September 4 and end on Sunday, September 6, 2009.
More information can be found at: http://acimpoland.blogspot.com/2009/07/location-address-poland-warsaw.html
###