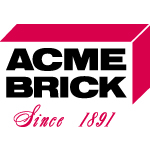 Fort Worth, Texas (PRWEB) May 15, 2012
Acme Brick Company is again leading the brick industry with the introduction of a software tool for architects that delivers BIM (Building Information Modeling) data directly to an Autodesk® Revit® project.
Acme BIM Online builds on two existing visualization tools hosted at Acme's website, brick.com: Masonry Designer and Design Online. Like these two products, AcmeBIM Online allows users to select brick from a visual catalog, by name or by color family. After making a selection, users can preview brick as a simulated panel or building elevation – with the option of changing mortar colors.
BIM-compliant technical data is available for every brick in the AcmeBIM Online database. Compiled in 36 different categories, BIM data can be imported directly into a Revit project using the plug-in version. Users of the AcmeBIM Online's Web version can download BIM data as a standard text file in .CSV format.
Links to three-part specifications are also included in both versions of AcmeBIM Online. To launch the Web version of AcmeBIM Online, please visit: http://brick.com/acmebimonline
Acme Brick Company, the largest U.S. brick company, is a member of the Berkshire Hathaway family of companies headed by famed investor Warren Buffett. The company celebrated its 120th birthday on April 17, 2011.
For more information contact your local Acme Brick representative or Acme Brick distributor. Contact information can be found at http://www.brick.com or phone 1-800-792-1234.
-end-