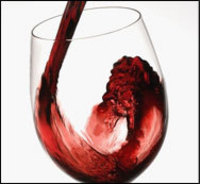 Stuart, FL (PRWEB) October 28, 2009
AcneCream.com, a web portal that reports on acne treatments and products, announced that finally a manufacturer of an acne treatment has released a product in response to the breakthrough results of an Oxford University study. For those that don't know about the study, it revealed that when compared with two "bacteria killers" that are common in Acne treatments (Benzoyl Peroxide and Erythromycin), Resveratrol worked slightly better at killing the bacteria. The real bonus to the consumer here, is that Resveratrol is also great for the overall health of the body and skin, and free of all the side effects that the other treatments have.
In a piece of news that was a breath of fresh air to the industry, AcneCream.com reported that in contrast to the hundreds of acne treatment manufacturers who chose to ignore the breakthrough, and "stick to their guns" by keeping benzoyl peroxide as their primary key ingredient, Dermajuv took a much more proactive stance. They released a 2-product system that contains Resveratrol in both a Detoxyfing Glycolic Cleanser, as well as in its accompanying Clarifying Acne Cream.
Sabrina James, a contributor at AcneCream.com commented, "It is extremely exciting and beneficial to the consumer to have a skin care company take the costly steps to release a line of acne treatments that heals acne better than previous methods. Even more exciting is that it integrates a key ingredient that provides benefits to the skin's overall health. The real winner is the consumer, who can now effectively treat acne without enduring the free radicals and skin damage that benzoyl peroxide inflicts."
When Dermajuv was contacted to ask about the public's response to their new line of acne treatments with Resveratrol, their spokesperson said that so far the results of clients have been remarkable and quite encouraging. Although the products are recently launched, there is already a buzz among acne sufferers about these innovative products that don't require the user to take the inherent risks of using a product with benzoyl peroxide.
###