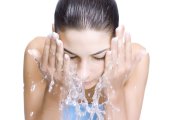 Oklahoma City, OK (PRWEB) April 22, 2011
Acne Treatment Reviews, the company that provides non-biased reviews on the country's massive acne treatment industry, has released its latest website to aid acne sufferers in their search for products that live up to their marketing promises. Researchers at the company conduct laboratory and real-world testing to determine the most common results of each product, "most consumers have heard numerous marketing messages, promising to give them relief from acne almost instantaneously, our research efforts focus on narrowing down and separating the field from those that just promise to those that truly deliver," said a company spokesman.
"Through a combination of laboratory testing and consumer testimonials, we are able to make a determination of the abilities and/or shortcomings of the various treatments; and this raw data is extrapolated and compiled into our acne treatment reviews - with each product being forced to stand for itself against a wide field of competitors."
With the new site, the company has developed simple graphics and comparison charts that allow the consumer to determine which acne medications will work best for them. "We consider ourselves a type of consumer advocate, enabling the consumer to sort through all of the star-studded commercials, flashy logos and well-crafted promises of clearer skin in no time. We work for the consumer, examining only the facts, and reporting those facts in an easily understood format."
About Acne Treatment Reviews:
AcneTreatment-Reviews.com has reviewed and compared over 30+ acne products to determine which treatments live up to the hype. Our analysis is based on results from users, quality of ingredients, company reputation, and overall value. We help consumers make an educated decision in a world of marketing hype, and untruthful claims.
###