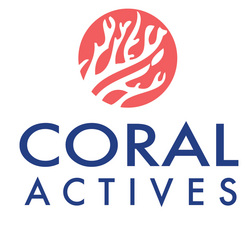 When you tightly focus on getting key ingredients to work extremely well you can achieve great results
Atlanta, GA (Vocus) October 6, 2010
Ermis Labs is excited to announce that the results of its new acne treatment, CoralActives, have been overwhelmingly positive. Many customers have reported back that they are enjoying fast relief from their acne inflammation while their acne quickly disappears. Additionally, many customers have not experienced the dry skin side effects that are common with other acne products.
When asked why such good results, co-founders, Chris Billis and Paul Tuffy responded with the same answer, "Well made formulations." "When you tightly focus on getting key ingredients to work extremely well you can achieve great results," added Chris.
What makes CoralActives different from the rest is its ability to replicate the very first visit to the Dermatologist's office. At that visit, a doctor typically prescribes benzoyl peroxide, an antibiotic and a retinoid. However, CoralActives was designed to take that experience over-the-counter-- and in just two products.
How these 3 key ingredients work together to treat acne:

Benzoyl Peroxide kills bacteria
Retinoids clear dead skin
Antibiotics reduce inflammation and help fight bacteria
CoralActives addresses all of these key ingredients in its formulations by using the most effective ingredients available on the surface of the planet, included Sea Whip Coral Extract, a soft coral found in the Caribbean. It provides a very potent, natural anti-inflammatory extract that is safe, effective and environmentally friendly.
The two products consist of:
The Retinol Exfoliating Cleanser, which is comprised of three major ingredients:

Encapsulated Retinol that releases as you cleanse
Microbeads to help with exfoliation
Sea Whip Coral Extract to reduce inflammation
The Penetrating Acne Serum, which is comprised of four major ingredients:

6% Benzoyl Peroxide to kill bacteria
Sea Whip Coral Extract to reduce inflammation
Humectants to attract water to your skin
Emollients to retain moisture
Treatment is simple:

Wash for 20-30 seconds with the Retinol Exfoliating Cleanser once a day
Treat with the Penetrating Acne Serum Gel once a day
As one satisfied customer phrased the CoralActives process: "Cleanse-Treat-Sleep-Simple."
The company is offering a 60-Day no-questions-asked Money Back Guarantee.
About Ermis Labs
Ermis Labs is committed to designing safe and exceptionally effective cosmeceuticals. High-quality ingredients coupled with professional counsel from pharmacists have resulted in a skin care line with the effectiveness of prescription brands and the value and convenience of over-the-counter products.
Links
Key Words
Acne, Skin Care, Retinol, Cleanser, Exfoliation, Sea Whip Extract, Benzoyl Peroxide
###