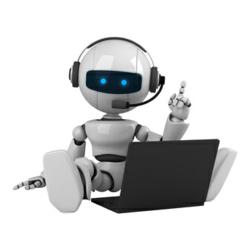 You got answers... from a robot!
Sunnyvale, CA (PRWEB) April 19, 2013
Email auto-responders are now quite ancient email technology, dating back to the 1980s and barely improved for a decade or more. They mainly advise when a recipient is out of touch (the ubiquitous "out of office" and "vacation" replies) or is no longer the right person to contact; they offer only a 'one size fits all' answer and cannot distinguish why someone is writing or what they actually want.
Acobot auto reply, on the other hand, evaluates each incoming email and sets out to provide a relevant, genuinely helpful email reply. So if, say, a sales agent regularly receives customer queries about pricing, availability or delivery options, Acobot has the ability to analyze the questions and answer each customer individually and informatively. The same thinking can be applied to order processing, technical support, job applications and much more, greatly improving a company's responsiveness and customer satisfaction. What's more, Acobot can do it 24 hours a day.
Setting up the Acobot mail service is simple. Businesses only have to register online and give Acobot their email account settings (usually just email address, username and password). And as they get used to the service, they can customize reply templates and the wording of answers if they wish.
Vic Duan, CEO of the 2012 Silicon Valley startup and web robot pioneer, Acobot LLC, says: "Old-style email auto-responders are better than nothing – but not much better! By contrast, Acobot doesn't just tell people you're not around: it has the ability to evaluate each incoming email and to compose a relevant, individual and personal reply. Acobot is built to please customers by giving them proper answers, straight away, night and day."
He continues: "Finally, email users have the opportunity to answer their customers immediately, intelligently and informatively, even when they're on vacation, asleep in bed, in a meeting or just plain swamped with work. Acobot can turn more inquiries into sales and boost productivity. The inadequacy of auto-responders is over."
The Acobot email service, while still in beta, is currently free to existing Acobot web customers and is available on a 30 day free trial to new users. Once out of beta, it will be priced at a micro-payment per email. To take a free trial, visit Acobot website.