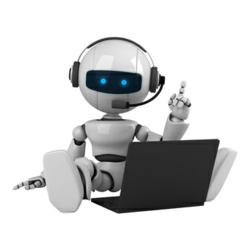 I am still having some issues with people believing the bot is a human (especially in China, but not an issue)...
Sunnyvale, California (PRWEB) February 19, 2013
Like many online retailers, Holmes Jewelry, of Arizona, US, had installed Aco, the Acobot chat bot, on its home page, in order to answer customer queries intelligently, promptly and efficiently, round the clock. However, one day the CEO of Acobot LLC, Vic Duan, was advised that Holmes had disabled its bot, also known as a virtual agent. Vic wanted to know why, so his first port of call was the Holmes blog, where he found a post title "The Acobot Experiment is Over".
Vic contacted Holmes, to be told by general manager Brandon Holm: ".. Let me say that the product is very well written ... It is very user friendly, and has many features that make the user experience appealing."
However, Brandon continued, the service was so lifelike that a customer had mistaken the virtual agent for a real person and had been upset that Aco wasn't answering all her questions to her satisfaction. So she called Holmes Jewelry to complain about the agent and then became angry on hearing she'd actually been interacting with a very clever example of intuitive, artificial intelligence software.
This wasn't the first time staff at Acobot had heard stories about the convincing nature of their offspring.
Vic Duan explains: "On a weekly basis, we received customer comments about the lifelike nature of our virtual agent and how so many users believed they were chatting to a human. But we were also learning of a downside: when users discovered they were dealing with an artificial intelligence, many of them resented the fact and became upset, which was bad for business. Indeed, this explained why some online stores, like Holmes, had stopped using a service they otherwise valued."
Brandon Holm's solution to a customer complaint had been to disable Aco. But, as a result, his business had also lost the facility to answer customer questions immediately, any time. And, like any small business, Holmes lacked the resources to provide live human interaction round the clock.
As Vic says: "Customer complaints were not good for business, but neither was the loss of 24/7 customer service."
Vic had a better answer: "Once we realized the exact nature of the problem, the response was so simple. We re-programmed Acobot to tell users, up front, that they were interacting with a computer. That's all we had to do.
"Immediately, the situation was resolved: the complaints fell away and customer concerns dried up."
Acobot apologized to Holmes, explained the improvement and invited Brandon to try again. The jewelry retailer took several weeks to consider the request but eventually said yes: if the 'realism' issue was fixed, Acobot offered too good a resource for his company to ignore the benefits.
Holmes Jewelry is now very satisfied with Acobot. "I am still having some issues with people believing the bot is a human (especially in China, but not an issue), so I adjusted our opening greeting to reflect the automated aspect as well..." Brandon wrote in an email, "Still a great program and I believe we will keep Aco around for a long while."
Vic Duan concludes: "The Holmes Jewelry service has been running Aco again for some time and it's not only enjoying the previous benefits, without the concerns, but is also discovering new advantages, such as an unexpected decline in spam and a rise in encouraging jewelry customers to use the phone, where the best selling takes place. And it's all happened since Aco started interacting once more."
Acobot can be seen live on the Holmes Jewelry site at http://www.holmcomm.com/.
About Holmes Jewelry, Inc.
Holmes Jewelry, established in 2006, is a online jewelry boutique specializing in celtic, medieval, and other jewelry items. The company also has Lord of the Rings™, The Hobbit™, and Wheel of Time™ licensed jewelry. The company ships their jewelry throughout the United States and to 53 international destinations.
About Acobot LLC
Acobot LLC is an AI chat company established in May 2012. Its history goes back to 2009 when a team at Acosys began an R&D project on AI, then launched its first AI product in the final week of 2011. Based on the positive feedback from the first batch of trial users, the company decided to spin off Acobot as a stand-alone company, focused on AI.