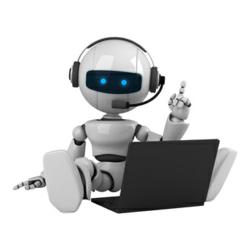 Reduce support tickets by up to 70%!
Sunnyvale, California (PRWEB) May 28, 2013
CRM systems are typically 'passive' systems: they log conversations between a business and a customer, and can prompt staff to make contact, but the job of actively engaging with the customer is left to staff, so a CRM is no better than the staff who use it. If staff are busy or customers are seeking contact out of office hours, the standard CRM offers little that can really resolve the customer's need.
But with Acobot web self-service portal integrated, a CRM software or help desk software becomes an active, responsive service and the customer relationship is transformed. Acobot can monitor incoming contact 24 hours a day, evaluating each incoming ticket, analyzing the content and setting out to provide relevant, genuinely helpful replies, individually appropriate to each customer and each query. It can help with order processing, billing support, technical support, job applications and much more.
So, no matter what the time of day or the day of the year, a business can provide a remarkably rapid, intelligent response without having to wait for staff availability. The need for support tickets is reduced, first contact resolution is improved, knowledge about the customer is captured automatically and customers can go away impressed.
Integrating Acobot into a business's existing CRM is simple: there is no need for specialist IT skills and the cost is modest. Businesses just register online and give Acobot their CRM's email settings (for example, email address, username and password). Acobot then starts work immediately.
Vic Duan, CEO of Silicon Valley based Acobot LLC, says: "Acobot turns a typical, passive CRM into a dynamic, active customer contact resource. Instead of just logging contact data and prompting humans to do things, the Acobot-powered CRM responds directly to the customer with a relevant, individual and personal response.
"Suddenly, a standard CRM can take orders, answer customer queries and provide help desk answers intelligently and straight away, 24 hours a day, every day. And because of the artificial intelligence that underlies Acobot, the CRM can make sense of customers' queries, despite many different ways of wording those queries, and respond appropriately.
"For businesses, Acobot integration can mean improved first contact resolution, improved sales, effortless knowledge capture, reduced volumes of support tickets and better productivity. For the customer it means a quick, relevant response that can give a very favorable impression of the business, for now and the future."
The Acobot is available on a 30 day free trial to new users, after which it is priced at a micro-payment per customer request or message.