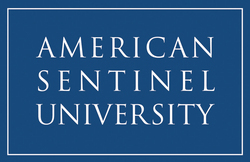 Nurses with education in case management of clients across the continuum of care will be in great demand as hospital systems acquire physician practices and need someone to manage the client and family
Aurora, CO (PRWEB) February 23, 2011
Accountable Care Organizations (ACOs) take up only seven pages of the new health reform law, yet the term has become one of the hottest three-letter words in health care and the most talked-about provision. As the rush to implement ACOs is quickly underway, many clinicians - including most nurses - have no idea what this initiative is designed to accomplish or how nurses should position themselves for the future as this new model of care evolves.
American Sentinel University launched 'Health Care Reform: Everything You Need to Know About Accountable Care Organizations,' a four-part blog series available at http://www.americansentinel.edu/blog/category/healthcare/ to educate nurses and health care professionals about the basic concepts, policies and economic principles for ACOs and how it will affect them in their profession.
The blog series, to be published through March, covers such topics as:
-What are Accountable Care Organizations (ACOs) and why nurses need to know about them
-Potential pitfalls and criticisms nurses should consider
-How ACOs have shifted the spotlight to case management
-The shifting roles from case management to care management
-The difference between case management and disease management
-How accountable care is making case management a hot career choice for nurses
According to the U.S. Bureau of Labor Statistics, the number of social and human service assistants is expected to grow by nearly 23 percent between 2008 and 2018. In 2008, more than 65 percent of those employed in this field were in the healthcare and social assistance industries. Thanks to the aging population and increased demand for mental health and substance abuse treatment, as well as new government initiatives, job prospects in this field and that for nurses are expected to be excellent.
The Impact of Accountable Care on Nurses
Catherine Garner, DrPH, MSN, RN, FAAN, Dean, Health Sciences and Nursing at American Sentinel University says that ACOs impact will be positive for the field of nursing and provide expanded opportunities for nurses to become managers of care rather than just providers of care.
"Nurses with education in case management of clients across the continuum of care will be in great demand as hospital systems acquire physician practices and need someone to manage the client and family," Dr. Garner said. "Nurses will need to understand the care provided at all levels of the continuum, the maximization of insurance payments, negotiating with medical supply and pharmaceutical providers, as well as the support and engagement of family members."
The demand for accountability, cost containment and care management will play a big role in ACOs, so the role of the nurse will expand in importance. Nurses will want to position themselves for success in this new model by getting advanced education in care management and leadership.
American Sentinel offers one of only five MSN programs in the country focusing on case management.
This two-year online program is ideal for hospital nurses who want to expand their scope of practice and position themselves as future Care Coordinators. The program is an excellent credential for nurses who have been practicing case management and want to improve their marketability and relevancy in ACOs.
Go to http://www.americansentinel.edu/blog/category/healthcare/ to read the 'Health Care Reform: Everything You Need to Know about Accountable Care Organizations blog series and leave your comments.
Read more about American Sentinel University's Master of Science Nursing, case management specialty, at http://www.americansentinel.edu/online-degree/online-masters-degree/ms-nursing-case-management.php or call 866.922.5690.
For more nursing industry news, follow American Sentinel University on Twitter @amersentinel and join American Sentinel University's Healthcare group on LinkedIn.
About American Sentinel University
American Sentinel University delivers the competitive advantages of accredited online degree programs in nursing, health informatics, health systems management, health care MBA and a DNP in nurse executive leadership. Its bachelor's and master's nursing degree programs are accredited by the Commission for the Collegiate Nursing Education (CCNE). The university is accredited by the Distance Education and Training Council (DETC). The Accrediting Commission of DETC is listed by the U.S. Department of Education as a nationally recognized accrediting agency and is a recognized member of the Council for Higher Education Accreditation.
# # #