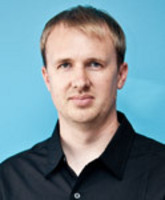 By combining the robust yet easy-to-use feature set found in Acquisio SEARCH with the incomparable display buying platform that Jeff and his team have created, I think we've given customers more than they could have imagined.
Montreal, Canada and Ventura, California (PRWEB) June 22, 2010
Tracking customers throughout the sales cycle and the sales funnel presents challenges for even the savviest marketer—until now. For online marketers interested in a truly integrated search and display marketing technology solution, a recent partnership announced by PPC management software provider Acquisio and display buying platform The Trade Desk provides the streamlined solution they've been seeking. The partnership creates a long-term relationship between industry leading advertising management platform Acquisio SEARCH and the display buying platform The Trade Desk, founded by Jeff Green.
Green is a display ad veteran and founder of AdECN, the successful ad exchange that was purchased by Microsoft in 2007. Green is largely credited with pioneering the ad exchange space and the concept of Real-Time Bidding (RTB), believed by many to be the way that the majority of online impressions will be sold in the future. Green founded the ad exchange AdECN in 2004 and successfully ran the independent company until it was purchased by Microsoft Corporation in 2007. Green stayed on as Micrsoft's AdECN Chief Operating Officer until 2009 when he departed to begin developing The Trade Desk.
Clients Benefit from Technology Partnership
"Our clients are the winners as a result of this partnership," said Marc Poirier, co-founder and CMO of Acquisio. "Now, the entire world of display advertising is at their fingertips—and purchasing and managing bids can all be effectively and efficiently accomplished without having to leave the Acquisio SEARCH platform. Our customers have been asking us for the ability to track their display advertising with the accuracy and deep insights that Acquisio SEARCH provides, and by combining the robust yet easy-to-use feature set found in Acquisio SEARCH with the incomparable display buying platform that Jeff and his team have created, I think we've given customers more than they could have imagined."
Unlike other companies that claim to offer integrated search and display marketing, Acquisio and The Trade Desk actually deliver. "We've seen other companies in the industry that have tried to add display management to their agency service offerings, and have delivered mediocre results. We decided to combine our expertise in search advertising and reporting technology with the unparalleled display ad experience offered by The Trade Desk. This ensures that we're able to provide our customers with the best of both search and display advertising, built on solid technology, rather than diluting our focus and commitment to building the world's best search tools," Poirier noted.
"There's no denying that display advertising has been through a tremendous evolution and that for marketers to be successful, their media mix should include smart display ad buys. Our focus is on helping marketers buy all kinds of display ads, including but not limited to inventory available through Real Time Bidding (RTB). We understand that there's no data more valuable than the data that comes directly from a customer, and by partnering with Acquisio, we're focusing on measuring and reporting on the data that happens at the bottom of the sales funnel, arguably the most important data available," said Green, founder and CEO of The Trade Desk.
Via the partnership, Acquisio SEARCH clients will receive cross-channel attribution and ad serving capabilities, including ad tracking, so they can manage their entire sales funnel, tracking ad views, clicks and conversions across search engines and channels such as display, social media, SEO, email, video and mobile. Additionally, Acquisio SEARCH and The Trade Desk clients will also enjoy unfettered visibility and use of their data. "Unlike most other buy-side platforms, we're taking a customer-focused approach to data rights management, providing our users with open access to all of their tracking data without hidden fees or tedious data procurement processes," noted Green.
Users who need assistance will also benefit from a streamlined support process aimed at connecting users with expert advice and guidance as quickly as possible. Depending on the customer's needs or issues, support experts from Acquisio and The Trade Desk will be able to assist with support questions.
"We're delighted to be working with Jeff and The Trade Desk," said Poirier. "As our customers were requesting that we add display and functionality to our offerings and we were exploring our options, it quickly became clear that his company's knowledge of the marketplace and insights into the future of display advertising brings a competitive advantage to our customers."
About The Trade Desk
The Trade Desk is the premier buying platform for digital media. Its flagship product, The DESK, enables marketers to buy display media similarly to the way SEMs buy search. The platform provides stand alone tracking and reporting, which empowers marketers with a holistic view of the purchase funnel. The Trade Desk also enables unprecedented data rights management, protecting data for marketers so that they can monetize and reuse data safely without risk.
The company is based in Ventura, California with a satellite office in New York City. For more information visit http://www.thetradedesk.com.
About Acquisio
Acquisio is the world's leading developer of performance marketing solutions for agencies. Its flagship product, Acquisio SEARCH, helps marketers manage, optimize and automate all their paid search activities across all search engines. The platform also automates the production of slick and engaging client-ready reports, saving agencies significant amounts of time on their reporting activities each month. Other solutions include Acquisio Managed Services.
With more than $450MM in ad spend under its management, Acquisio SEARCH is the ad management solution preferred by advertising and marketing agencies. Acquisio's suite of solutions empowers over 300 interactive agencies around the world—including Bruce Clay, Yellow Pages Group, SEO Inc., Aim Clear, Page Zero, Find Me Faster, Leverage Marketing, and TravelClick—providing them with increased productivity, efficiency and ROI.
The company is based in Montreal, Quebec with a satellite office in Seattle, Washington. For more information, visit http://www.acquisio.com.
# # #