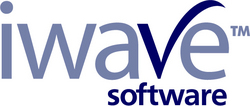 The purchase of Enigmatec's EMS Run Book Automation Suite represents a key addition to our cloud management strategy
Frisco, TX (Vocus) April 9, 2010
iWave Software LLC, the leading independent provider of IT Process Automation (ITPA - Run Book) software today announced the acquisition of Enigmatec EMS Run Book Automation Suite from Enigmatec Corporation Limited. The purchase will add an industry proven process orchestration and cloud management solution to iWave's IT Automation Suite and provide Global 500 organizations and IT Outsourcers (ITOs) with a best-of breed, cost-effective solution for automated management of data centers and on-demand enterprise IT environments.
"The purchase of Enigmatec's EMS Run Book Automation Suite represents a key addition to our cloud management strategy," said Brent Rhymes, president of iWave Software. "It answers our customers' demand for a robust, next generation product for orchestrating the management of data centers, public and private clouds and on-demand enterprise IT environments."
With iWave, organizations move beyond the limits of inward-facing ITSM integration products to a scalable, high-performance automation platform and process development framework that fits seamlessly into today's heterogeneous, multi-vendor IT infrastructures.
Both iWave's and Engimatec's products are used by Global 1000 companies and ITOs to lower IT operations costs, reduce system outages and improve customer service. These products provide secure, high speed linkage between disparate IT operational processes, IT Service Management applications and IT data across business departments, operating divisions and external IT service partners.
"iWave's purchase of Enigmatec's EMS product will afford Unisys the opportunity to expand our relationship beyond outsourcing solutions to the Unisys Secure Cloud and Converged Remote Infrastructure Management offerings," said Sam Gross, vice president, Global IT Outsourcing Solutions, Unisys. "The consolidation of complementary automation and integration technology from two leading independent IT process automation vendors creates a world-class flexible solution that combines leading-edge technologies to support critical service management and business processes."
Through the purchase, iWave will offer a broad range of best-of-breed data automation solutions including Cloud Management (provisioning, configuration, allocation and reclamation of resources), Disaster Recovery, Intelligent Fault Remediation, Service Desk Integration and Closed-Loop Change Management.
Following the acquisition, iWave will assimilate Enigmatec operations into its existing UK-based office.
About iWave Software (http://www.iwavesoftware.com)
iWave Software provides software and services that help enterprise organizations automate the support of their IT infrastructure and critical business applications. For the past 16 years, Global 500 firms such as Raymond James, IGT, the European Patent Office and others have leveraged iWave Software's products to streamline their IT support while improving quality of service and lowering operating costs. Headquartered in Frisco, Texas, iWave Software LLC is a privately-held affiliate of the Hall Financial Group.
###