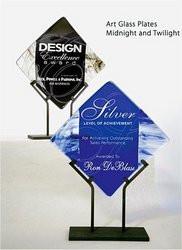 I learned first hand the benefits of an Employee of the Month Awards program when I was put in charge of recognition at my company says Jan Reilly of Tampa Fl.
Clearwater, FL (PRWEB) October 13, 2010
With the current down economy, corporate America is seeking new ways to provide recognition to their employees, boosting morale, increasing productivity, and acknowledging extra efforts. In response to this, http://www.bhiveawards.com has added over 1000 new awards and trophies specifically designed to fit within the budgets of corporate America and all the while providing a high level of recognition for the recipients.
Many executives working in large or small companies are looking for ways to increase productivity and employee morale. Statistics reveal they are lacking either the funds or knowledge base to do so. Many businesses have tried employee recognition using gift cards. While appreciated at first, they typically do not provide the benefits expected. Many companies have gone back to the basics of employee recognition. In fact, there appears to be a renewed focus on key corporate teams such as sales, quality and safety along with a new spotlight on customer service. In the past, R&D, the supply chain, finance, human resources and information technology staff may have been overlooked at award time.
"Trophies and plaques have long been a proven method to increase productivity of employees," says Joe Pisani, company spokesman for The B Hive Awards. Mr. Pisani went on to say "acknowledging the efforts and accomplishments of your employees with a traditional plaque or acrylic award does wonders towards the bottom line. A traditional award or custom award is a simple yet elegant way of saying "Thank you" and "Congratulations". Most people feed off of positive recognition and when an employee is publicly praised for his or hers hard work with a permanent memento such as an engraved award, that praise will last forever.
"Leadership is often a product of recognition. When employees are recognized by management, their peers begin to look for a distinction between their efforts and the award recipient's efforts. A noticeable change often results, proving you don't have to have a gavel in your hand to foster teamwork and enhance the bottom-line. Unlike cash bonuses or gift certificates that are spent and forgotten, an engraved award broadcasts to everyone that the recipient warranted special recognition," says Mr. Pisani.
The internet has brought these motivational gems closer than most people realize. Companies selling plaques, trophies, acrylic awards and crystal awards offer products that can provide constant motivation long after they are presented and will help motivate other staff who desire similar recognition.
Presenting trophies and plaques as a form of employee recognition is a time tested and proven method of staff motivation. "Many of our corporate clients have increased their awards budget, recognizing that by downsizing they have increased the workload of the remaining staff," says Mr. Pisani. He goes on to indicate that "Employee of the month award programs provide a simple cost effective way to recognize exceptional performance and motivate peers to try harder in hopes that the following month they will be honored."
B Hive Awards assists businesses in America to meet these objectives through the continual addition of new awards being added to http://www.bhiveawards.com. These new awards include cost effective items such as engravable ink pens, key rings, and paperweights that can be personalized with a corporate logo as well as individual names. Other new awards include a wide array of acrylic awards, crystal awards, perpetual plaques, executive gifts, corporate plaques, desk clocks just to name a few.
According to company spokesman Joe Pisani, "By adding new items to bhiveawards.com on a monthly, weekly and even daily basis we are able to provide corporate America with the latest in recognition awards, trophies and engraved gifts. We recently added over 1000 new awards and trophies." Your original idea is the basis for a custom award. Custom awards have no limits."
###