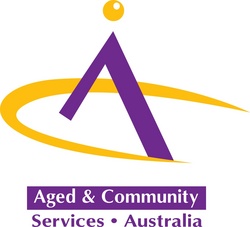 Can't Do it Without You
Melbourne, Australia (PRWEB) September 20, 2009
ACSA has launched an innovative advertising campaign urging Australians to show their support for the 262,500 aged care professionals who deliver a critical service in an industry which cares and supports older Australians.
Our "Can't Do it Without You" slogan says it all. The campaign message is focused on the fact that Australians can't do aged care without the people who do the caring; and we can't let them know how much they are valued without telling them.
Our research shows that older Australians who receive care - in the community and residential facilities - are very satisfied with their care. But they, like their carers say they don't spend enough time together.
One of the main reasons for this is that the regulations controlling aged care place the priority on paper work and not people.
ACSA CEO Greg Mundy said, on top of these problems, Australia runs the risk of not having enough dedicated people to support the growing numbers of older Australians.
"If we don't do something now to let people know why this is a fantastic career opportunity, we may not be able to attract new people to our workforce," Mr Mundy said.
ACSA wants as many people as possible to pledge their support for our aged care professionals, who give so much of themselves every day - because they care.
If we are all lucky enough to get old we will probably need the help of these very people in the years to come - and that includes our politicians - even our Prime Minister, Kevin Rudd.
Our new website http://www.kevin87.com.au asks Mr Rudd: "What is life going to be like for you Prime Minister when you are 87?" Visit Kevin87 to see that ageing doesn't stop just because we are in the public eye.
We hope he will join all of us in the celebration of aged care and aged care workers - and make everyone more aware of the people and services we can't do without.
Pledge your support on the website and we will deliver them to the Prime Minister.
The aged care industry is Australia's 9th largest employer with 262,500 employees, caring for more than 1 million people in residential care and in their own homes - numbers that are going to keep growing.
ASCA are calling for all Australians to join in by celebrating our workers and older Australians. We Can't Do it Without You."
ATTACHMENTS
How You Can Show your Support
Fast Facts about the Aged Care Industry
About ACSA
Aged and Community Services Australia (ACSA) is the national peak body representing church charitable and community based organisations' providing accommodation and care services to over 700,000 older people, people with a disability and their carers.
With people living longer and increased community expectations for a wider range of quality services, the aged and community care sector is facing its greatest challenge. At the turn of the 19th century, people aged 65 years and over in Australia represented just 4% of Australia's total population. The Australian Bureau of Statistics estimates that in 30 years time the same group will represent more than 21% of the population. By 2051 they could represent a quarter of the population.
The aged and community care industry includes nursing homes, hostels, care package providers, home care and nursing services, retirement villages, independent living units and seniors' housing. The provision of community care services also includes services to younger people with disabilities as well as older people. ACSA represents approximately two thirds of the aged care industry.
ACSA is the only aged care peak body which broadly represents the community care sector. Community care is increasingly a clear preference for most consumers.
Aged & Community Services in Australia - A Framework for our Future
For more information about the campaign and how you can help us, please contact Fi Bendall, Social Strategist Consultant on 0431 032 426 or directly at Fiona (at) bendalls (dot) com (dot) au
###