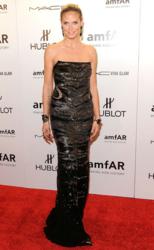 Los Angeles, CA (PRWEB) February 10, 2012
Explore Talent, a premier online social-network for talented individuals in the entertainment industry, announced a new blog on their news site today, titled, "Sarah Jessica Parker and Heidi Klum Come Out for the amFAR Gala in New York City." Explore Talent is a professional site that connects actors, models, musicians and dancers in the United States. The company posts blogs on their site so that members can stay up to date on celebrity news. The online community has been responsible for new collaborations and business ventures in entertainment. Explore Talent is responsible for countless models and actors getting acting jobs and modeling jobs by finding out about casting calls. Explore Talent also helps aspiring entertainment professionals further their careers with contests that showcase their profiles to members of the social media community. Furthermore, the Explore Talent site features celebrity videos, exclusive interviews with actors, actresses, and musicians, such as Joan Rivers, Usher, Akon and T-Pain.
The blog, (http://news.exploretalent.com/sarah-jessica-parker-and-heidi-klum-come-out-for-the-amfar-gala-in-new-york-city/) details that the amFAR annual gala that kicks of Mercedes Benz Fashion Week attracted many celebrities. The likes of Jennifer Hudson, Leighton Meester, Julianne Moore, Woody Allen, Molly Sims, Lindsay Lohan, and Kellan Lutz were seen at the event, which was hosted by everyone's favorite "Sex and the City" star, Sarah Jessica Parker.
Held at Cipriani Wall Street, the event raised money and awareness for AIDS research, prevention and education. Singers Theophilus and Janelle Monáe performed for the attendees.
Perhaps the most exciting guest of the night was newly separated supermodel, Heidi Klum, who arrived alone. According to USA Today on 2/8/2012, the media was warned that Klum would not be stopping to do any interviews.
Explore Talent's proprietary software and vast infrastructure is the most advanced entertainment-based technology of its kind. The site's popularity is based on the fact that there are many ways for talent to network, make friends and connect with other industry players, participate in wide variety of contests and earn prizes for being active on the site. The easy access to a pool of six and a half million members attracts industry players who are posting every month about 50,000 new auditions and job openings which is 30 times more than any other site.
For more information on this blog, or Explore Talent, go to http://www.ExploreTalent.com.
###