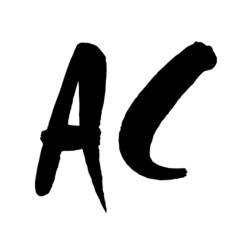 "I was recently married and I can sincerely say that your products helped me plan my wedding, make my dress, feed a bunch of out of town guests and get them back on their airplanes to go home!" says ActionComplete user Julia Welch
Centreville, VA (PRWEB) October 12, 2011
October 2011 release of the GTD-based task manager improves the integration between ActionComplete for Web and ActionComplete for Android via real-time task synchronization. It also adds one more integration point with Google services - Google Places API is now used to support ActionComplete Vicinity view displaying tasks that can be completed in the proximity of the user's physical location.
Real-time sync nearly instantly reflects updates made in AC for Web on up to five Android devices running AC for Android. Updates made in AC for Android appear within a few seconds in up to five browsers running AC for Web.
Vicinity view in ActionComplete for Android is now based on Google Places API. The vicinity view shows tasks that can be accomplished at a location close to the user's whereabouts. From there the user can tap the location to get to its Google Places listing.
A user can leverage "private" places such as "Home" or "Work" by providing geographical coordinates (latitude and longitude) of the corresponding location. Tapping it will bring up a Google Map centered on the location.
At the core of ActionComplete is management of four types of tasks: Actions (next actions in GTD parlance), Waits (Waiting for), Projects, and Ideas (Someday/Maybe).
The tasks can be assigned three types of metadata: tags, people, and places. Together the metadata form a context that can be easily filtered upon.
People are Google Contacts and the contact record linked to a task can be readily accessed right from ActionComplete applications for Android phones.
Places in ActionComplete allow to attach location context to the tasks. Vicinity view available in ActionComplete for Android shows the tasks that can be done nearby and suggests geographical features with names similar to ActionComplete place names. E.g. if there are tasks linked to places "WalMart" and "Starbucks" the Vicinity view will show all nearby WalMarts and Starbucks. From there one can view the Google Places listing of a particular location and use a wide array of functions provided by Google Places such as GPS-based navigation and user reviews.
ActionComplete for Web is a rich Internet application. It features sophisticated user interface characteristic of desktop applications while being available via a browser from any Internet-connected computer, notebook, netbook, or tablet.
ActionComplete for Web is provided as a service for $19.99/year fee. When a user first signs in to the application, he/she is issued a license that allows access to the full product for 7 days.
ActionComplete for Android provides ActionComplete functionality on the go. It leverages a number of smartphone hardware features, such as location awareness and voice input, to enrich user experience and provide unique application features.
ActionComplete for Android supports voice entry for tasks. ActionComplete not only allows one to say the task name. It also understands places, due dates, and reminder times. E.g. saying "paper towels at walmart or target" will produce a task "paper towels" and link it to places "walmart" and "target" creating them as needed. One can also say something like "call john on March 5 at 1430". That will create a task "call john", assign it due date of March 5, and create a reminder on March 5 at 2:30PM.
ActionComplete for Android comes with a configurable widget that can be setup to show Actions, Waits, Projects, or Ideas. The widget allows the same operations as the main application right from the phone home screen.
It can be used as a standalone application or together with ActionComplete for Web.
ActionComplete for Android can be purchased at Android Market for a one-time fee of $4.99.
For more information on ActionComplete products please visit actioncomplete.com.
About ActionComplete LLC
ActionComplete LLC develops and markets ActionComplete suite of GTD-based productivity applications for Android(TM) smartphones and the web. ActionComplete LLC is based in Centreville, VA.
# # #