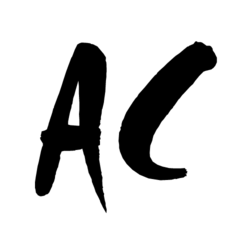 "I've been using ActionComplete for about six months, after adopting a GTD approach to life and work. I love it! The developer understands GTD and customer service - both very well," says ActionComplete user Julia
Centreville, VA (PRWEB) January 11, 2012
ActionComplete LLC starts the year with a major release of its flagship product - ActionComplete for Web. The release delivers several major user experience improvements including Smart Layout (TM) technology, options to independently show and hide task panels, and several filtering enhancements.
Smart Layout (TM) technology makes sure a user gets the best view of their tasks for their setup. Smart Layout takes into consideration such factors as the screen or browser window size and the number of active task panels to present the information to the user in the most meaningful way. On a high-resolution screen a user will see their task panels arranged in a four-column layout and a view of their calendar whereas on a low-resolution netbook the task panels might be arranged in a two-column layout with the calendar panel suppressed.
The user has ultimate control over the dashboard layout via the Layout option (Tools/Options... menu) that allows them to select a particular number of columns as well as Auto option to enable the Smart Layout (TM) technology.
Not all the users need all four task panels at all times.
This release asserts the above statement by introducing independent view options for the four task panels (Actions, Waits, Projects, and Ideas). If a person doesn't delegate their tasks they might want to turn the Waits panel off to make more room for other task panels. If a person considers Ideas during a weekly review only, they can keep the Ideas panel hidden for the rest of the week.
Task panels can be switched on and off via View/Show Actions/Waits/Projects/Ideas menu options.
This release brings a number of additions and changes to the way ActionComplete uses filters. First of all, a user can now filter on weight, which is the term used in ActionComplete to denote the importance, or priority, of a task. Being able to zoom in on the most important is a key in a successful productivity solution. With the addition of weight filter it's easier than ever with ActionComplete.
While filtering on a project has been at the core of ActionComplete since day one, this release introduces a significant change - and simplification - in the semantics and application of a project filter. This change institutionalizes a key ActionComplete paradigm of always working within a context or a broad area of responsibility that is oftentimes represented by a tag.
Now the project filter is a secondary filter that applies within a wider context encompassed by the other - primary - filters. To deliver this new semantics the project filter is displayed on a separate toolbar by default and can be reset separately from the other filters. A project filter can be applied quickly by clicking the project summary line listing the counts of child tasks.
At the core of ActionComplete is management of four types of tasks: Actions (next actions in GTD parlance), Waits (Waiting for), Projects, and Ideas (Someday/Maybe).
The tasks can be assigned three types of metadata: tags, people, and places. Together the metadata form a context that can be easily filtered upon.
People are Google Contacts and the contact record linked to a task can be readily accessed from ActionComplete for Android.
Places in ActionComplete allow to attach location context to the tasks. Vicinity view available in ActionComplete for Android shows the tasks that can be done nearby and suggests geographical features with names similar to ActionComplete place names. E.g. if there are tasks linked to places "WalMart" and "Starbucks" the Vicinity view will show all nearby WalMarts and Starbucks. From there one can view the Google Places listing of a particular location and use a wide array of functions provided by Google Places such as GPS-based navigation and user reviews.
ActionComplete for Web is a rich Internet application. It features sophisticated user interface characteristic of desktop applications while being available via a browser from any Internet-connected computer, notebook, netbook, or tablet.
ActionComplete for Web is provided as a service with an annual subscription fee of $19.99. When a user first signs in to the application, they are issued a license that allows access to the full product for 7 days.
ActionComplete for Android provides ActionComplete functionality on the go. It leverages a number of smartphone hardware capabilities, such as location awareness and voice input, to enrich user experience and provide unique application features.
ActionComplete for Android supports voice entry for tasks. ActionComplete not only allows one to say the task name. It also understands places, due dates, and reminder times. E.g. saying "paper towels at walmart or target" will produce a task "paper towels" and link it to places "walmart" and "target" creating them as needed. One can also say something like "call john on March 5 at 1430". That will create a task "call john", assign it due date of March 5, and create a reminder on March 5 at 2:30PM.
ActionComplete for Android comes with a configurable widget that can be setup to show Actions, Waits, Projects, or Ideas. The widget allows the same operations as the main application right from the phone home screen.
It can be used as a standalone application or together with ActionComplete for Web.
For a limited time ActionComplete for Android can be purchased at Android Market for $0.99 (80% off the regular price of $4.99).
For more information on ActionComplete products please visit actioncomplete.com.
About ActionComplete LLC
ActionComplete LLC develops and markets ActionComplete suite of GTD-based productivity applications for Android(TM) smartphones and the web. ActionComplete LLC is based in Centreville, VA.
# # #