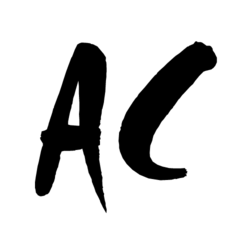 The problem with GTD is finding a 'trusted system.' This is it! ActionComplete has replaced all my notecards, lists, and agendas.
Centreville, VA (PRWEB) June 28, 2011
ActionComplete for Web has just received a major feature update. Now the web application handles recurring tasks and sports full-fledged email integration.
A user can create a task that repeats every specified number of days, on particular days of the week, or on a chosen day of the month. The recurrence can be unlimited or have a specified end date. A popup or email reminder can be automatically setup for every new occurrence of the task.
Email integration comprises several nifty features: email reminders, Nag me (TM) reminders, sending tasks to ActionComplete via email, and checking off tasks by email.
Email reminders are sent out at the time specified by the user. An email reminder is a vehicle that can be used to check off the corresponding task. It's as simple as replying to the reminder, typing the word "done" in the body, and hitting Send button.
Nag me (TM) is a smart opt-in email reminder system that automatically notifies a user about the tasks that haven't been touched for 30 days or more. Nag me (TM) is yet one more effective way to make sure nothing falls through the cracks.
It's easy to send tasks to ActionComplete via email. Every user has a special ActionComplete email address that can be used to send in new tasks and check off existing tasks. The details of setting up and using email integration features are described in the user manual.
At the core of ActionComplete is management of four types of tasks: Actions (next actions in GTD parlance), Waits (Waiting for), Projects, and Ideas (Someday/Maybe).
The tasks can be assigned three types of metadata: tags, people, and places. Together the metadata form a context that can be easily filtered upon.
People are Google Contacts and the contact record linked to a task can be readily accessed right from ActionComplete applications for Android phones.
Places in ActionComplete allow to attach location context to the tasks. Vicinity view available in ActionComplete for Android shows the tasks that can be done nearby and suggests geographical features with names similar to ActionComplete place names. E.g. if there are tasks linked to places "WalMart" and "Starbucks" the Vicinity view will show all nearby WalMarts and Starbucks. From there one can view the Google map of a particular location and use a wide array of functions provided by Google Maps such as GPS-based navigation and user reviews.
ActionComplete for Web is a rich Internet application. It features sophisticated user interface characteristic of desktop applications while being available via a browser from any Internet-connected computer, notebook, netbook, or tablet.
ActionComplete for Web is sold for $19.99/year. When a user first signs in to the application, he/she is issued a license that allows access to the full product for 7 days.
ActionComplete for Android provides ActionComplete functionality on the go. It leverages a number of smartphone hardware features, such as location awareness and voice input, to enrich user experience and provide unique application features.
ActionComplete for Android supports voice entry for tasks. ActionComplete not only allows one to say the task name. It also understands places, due dates, and reminder times. E.g. saying "paper towels at walmart or target" will produce a task "paper towels" and link it to places "walmart" and "target" creating them as needed. One can also say something like "call john on March 5 at 1430". That will create a task "call john", assign it due date of March 5, and create a reminder on March 5 at 2:30PM.
ActionComplete for Android comes with a configurable widget that can be setup to show Actions, Waits, Projects, or Ideas. The widget allows the same operations as the main application right from the phone home screen.
It can be used as a standalone application or together with ActionComplete for Web.
ActionComplete for Android can be purchased at Android Market for $4.99.
For more information on ActionComplete products please visit actioncomplete.com.
About ActionComplete LLC
ActionComplete LLC develops and markets ActionComplete suite of GTD-based productivity applications for Android(TM) smartphones and the web. ActionComplete LLC is based in Centreville, VA.
# # #