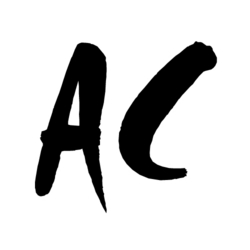 Inspired by David Allen's Getting Things Done methodology, ActionComplete applications for Android and Web were built from the ground up to streamline the experience of exquisite GTD practitioners.
Centreville, VA (PRWEB) April 27, 2010
Today ActionComplete LLC extended ActionComplete product line with the release of a rich Internet application for the followers of Getting Things Done methodology. The popular ActionComplete application for Android phones has been simultaneously upgraded to version 5 to support 2-way sync with ActionComplete for Web.
The fans of GTD methodology will find themselves at home with AC for Web. The rest of us can think of it as a to-do list on steroids.
AC for Web is built to facilitate the management of four types of items: actions, waits, projects, and pending projects. Actions are tasks that can be accomplished directly. Waits are delegated tasks that need to be followed upon or events that are to happen. Projects describe anything that cannot be completed in a single step. Pending projects are ideas that need to be captured but are not ready to be acted upon at this time.
Every type of item can be assigned three types of metadata - tags, people, and places - to make sense of the task universe. In addition to that, due dates and weights can be used to represent the notions of urgency and importance, respectively.
The user interface of the application allows to easily view a particular slice of the task universe via five filters. Each of the four lists can be independently sorted for dynamic prioritization. The lists can be rearranged according to personal preferences via drag and drop. Item type can be changed by simply dragging it to a different list.
AC for Web is tightly integrated with Google services. A Google account is used for signing into the application. Google Contacts are ActionComplete People. Places can be created via the integration with Google Maps.
ActionComplete for Web provides a developer API based on open standards such as REST and OAuth. The API supports query and CRUD (create, read, update, delete) operations and can be used to build a fully synchronized GTD solution on any technological platform.
The open API is leveraged by the latest version of ActionComplete application for Android. Starting with version 5, currently available at Android Market, AC for Android supports seamless 2-way sync with AC for Web.
The tandem of ActionComplete applications creates a unique task management solution for today's busy person - both at the computer and on the go.
This release of AC for Web is considered "beta" in the sense that there are still quirks and rough edges that ActionComplete development team has been working on. Listening to user feedback has been a hallmark of ActionComplete since the day AC for Android was first released to Android Market. Keeping up the tradition, ActionComplete team welcomes issue reports as well as constructive feedback on the application features, usability, and overall user experience.
About ActionComplete LLC
ActionComplete LLC develops and markets ActionComplete product line of productivity applications based on David Allen's Getting Things Done methodology.
# # #