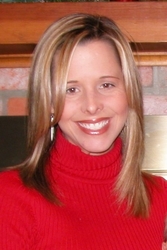 Joanne brings to this position a rich background of non-profit and fund raising experience that will be very helpful to our client charities and will make it easy for her to relate to inquiring charity executives seeking to begin a car donation fund raising program or looking to replace their current program
San Diego, CA (PRWEB) October 14, 2008
Action Donation Services® (ADS) welcomes Joanne H. Olson as its new National Client Charity Representative. "Joanne brings to this position a rich background of non-profit and fund raising experience that will be very helpful to our client charities and will make it easy for her to relate to inquiring charity executives seeking to begin a car donation fund raising program or looking to replace their current program," said Ted Cox, ADS Client Charity Director. Olson previously was a Vice President/Youth Market for the American Heart Association.
"She also has years of fund raising, membership development and program management experience as a professional executive for the Boy Scouts of America in Great Falls Montana and Las Vegas, Nevada," said Cox.
"I am glad to be associated with an organization that helps charities that do so much to help the homeless, the ill, children and others in need. I am looking forward to explaining to charity directors nationwide the unique fundraising benefits of associating with Action Donation Services that can help them to increase their cash flow from property donations," said Mrs. Olson.
Action Donation Services® accepts property donations throughout the United States for some of America's finest charity chapters such as Ronald McDonald House Charities, Special Olympics, YWCA, Red Cross, Paralyzed Veterans Association and the Huntsman Cancer Foundation. Among its unique services that benefit client charities and their donors is a program that strives to maximize the selling price of donations by "fixing up" or refurbishing donations whenever it will be beneficial to the charity - and then selling retail when feasible (rather than wholesale) in order to maximize the return to the charity.
Action Donation Services® has been processing donations nationwide for over seven years and has its home office in San Diego, California. ADS will pickup qualified donations throughout the USA free of charge to the donor.
To donate your car or boat to a favorite charity please visit the Action Donation Services® website: http://www.actiondonation.org, or call toll free (866) 244-8464. For non-profits or charities interested in learning more about the ADS car donation fundraising program: http://www.actiondonation.org/Car-Donation-Fundraising-Program.html.
Contact: Ted Cox, Client Charity Director: 619 993-7006
E-mail: ted.cox @ actiondonation.org
Web site: http://www.actiondonation.org
###