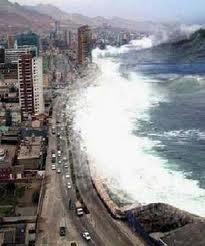 Action Training Systems is a multimedia development company and worldwide leader in providing innovative training systems for emergency responders.
Poulsbo, WA (Vocus/PRWEB) April 13, 2011
Hypothermia continues to threaten displaced survivors of the March 11 disaster as they endure cold and wet weather conditions. Many remain homeless and in shelters and lack the means to stay warm. Rescuers and first responders need emergency medical training with adequate knowledge of hypothermia care to reverse this deadly condition. Action Training Systems understands the need for proper training and knowledge of hypothermia care and has created a program to educate rescuers in situations such as the Japan disaster.
Sai Abe's rescue gripped international headlines when the 70-year-old woman and her son Hiromi Abe were saved from the rubble of her toppled home in Otsuchi five days after the tsunami devastated the port town. Sai Abe was uninjured but hypothermic when rescuers from the United States and the U.K. freed her from her home. She was sent to an area hospital, lucky to have survived.
A 9.0-magnitude earthquake triggered a tsunami devastating the northeast regions of Japan on March 11.
The floods of cold ocean water combined with the below-freezing temperatures have made hypothermia a problem in the rescue efforts following the disaster. Power outages and fuel shortages also left many survivors without heat.
The international assistance group Doctors Without Borders has seen cases of hypothermia, dehydration and respiratory illness in shelters, according to Eric Ouannes, the general director of the group's Japan affiliate.
Hypothermia is a life-threatening emergency due to exposure to cold temperatures for a prolonged period of time, causing the body's core temperature to drop below normal. Children and the elderly are especially vulnerable to hypothermia.
At one retirement center in Kesennuma, 11 residents died because they were wet and exposed to the cold, said owner Morimitsu Inawashida. The tsunami also claimed 47 of the retirement center's 113 residents.
The disaster took the heaviest toll on Japan's elderly because many of the destroyed coastal towns are populated by elderly residents. Nearly one in four Japanese are over 65, almost double the proportion of the elderly population in the United States.
Without effective preparation and training, rescuers would not know how to identify and manage hypothermia symptoms. Simple precautions, such as removing wet clothing and covering the patient with dry blankets, can slow and reverse the effects of hypothermia.
Action Training Systems is launching the Emergency Medical Responder(EMR) series based on the new National Emergency Medical Services Education Standard (NEMSES) published in 2010. All care demonstrations are performed by real emergency responders instead of actors to ensure only accurate training techniques are shown.
Action Training Systems is a multimedia development company and worldwide leader in providing innovative training systems for emergency responders. The company provides quality video demonstrations on DVD and interactive computer based training (CBT) programs and simulators on the Iluminar Learning Management System (LMS) software platform. All programs are reviewed by renowned subject matter experts aiding in content creation through the production of multimedia training tools. Action Training Systems produces training programs for emergency responders in both the private and public sector based on nationally accepted training standards.
Action Training Systems also provides training programs for HAZMAT, Fire Service Rescue, The Essentials of Fire Fighting and more. For more information, visit http://www.action-training.com.
Contact Information:
Lauren Kula Wheeler
Action Training Systems, Inc.
(360)394-4284
laurenk(at)action-training(dot)com
action-training.com
###