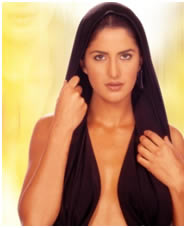 We boiled it down (to nine actors) now we want to see what the fans have to say.
St. George, UT (PRWEB) December 17, 2011
The Runelords movie is getting ready to do a casting call for actors. The choices for the starring roles have been narrowed down to nine candidates and the decision is being taken to vote in the public forum. Those nominated are Katrina Kaif, Aishwarya Rai, Brad Pitt, Zak Efron, Deepika Padukone, Bruce Willis, Russell Crowe, Hayden Christensen and Kellan Lutz. All fans are invited to vote for their favorites. Voting ends January 31,2012. Results will be tabulated at that time by David Farland Enterprises and The Runlords Movie Group.
The Runelords, a New York Times bestselling fantasy series written by David Farland, ten years in the making, is being prepared to be made into a major motion picture. A number of studios have jockeyed for position, capitol investors are lining up and a great deal of their decisions rest upon who will direct the film and that in part will depend upon who the actors will be.
Actors for the starring roles are being selected as one of the first steps to preparing to make the movie. Nine stars have been nominated for three roles. David Farland Enterprises has elected to allow fans to vote on which stars should be used, by public poll. All are invited to go to http://runelordsmovie.com/community/polls/ and vote for their favorite actors and actresses.
Author David Farland says, "Deciding who to nominate was tough. For wise King Orden we need a middle aged actor who looks like he has a head for strategy and can be a tough guy. He's in for the fight of his life. We finally narrowed it down to Brad Pitt, Bruce Willis or Russell Crowe. The part of Iome, the outrageously beautiful princess, has to have a slightly oriental look. We struggled with some tough choices and came up with Katrina Kaif, Aishwarya Rai, or Deepika Padukone. Finally there was the part of Prince Gaborn, a strong young idealist that falls head-over-heels in love with Princess Iome. He is a warrior, so he has to be lean and he's going to get some magical treatments that are created by brands on his body. So he basically has to look good with his shirt off. There we boiled it down to Zak Efron, Hayden Christensen or Kellan Lutz. Now we want to see what the fans have to say."
To vote for an actor, go to http://runelordsmovie.com/community/polls/.
For information contact David Farland Enterprises. David Farland is a #1 bestselling author of The Runelords series and is also known for many other works including his novels in the Star Wars and The Mummy franchises. His staff can be reached at http://www.davidfarland.com.
# # #