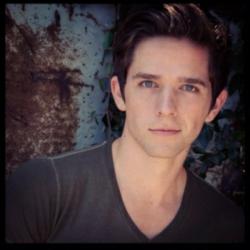 I know that I have been given the chance to have an impact on people's lives and I take that incredibly seriously. One of my biggest goals in life is to be a good influence on the people who are looking up to me.
Atlanta, GA (PRWEB) June 09, 2013
AtlantaFest is four days of awesome concerts and the best speakers anywhere. Full-Festival tickets allow you to see 70 artists and speakers, like TobyMac, the Newsboys, Audio Adrenaline, Crowder, LeCrae, KJ52 and many more artists, awesome speakers, plus there will be a special appearance by Phil Robertson and Miss Kay of Duck Dynasty.
AtlantaFest features music and ministry from today's top Christian artists and communicators, and is known as "THE Christian Music Festival" to thousands of people from hundreds of churches across the Southeast. AtlantaFest is set in the heart and beauty of Stone Mountain Park.
AtlantaFest is made possible this year by Actors, Models and Talent for Christ (AMTC).
This non-profit Christian ministry has been the starting point for hundreds of successful artists and grads like Mathai, Taylor Beckham, Stephen "tWitch" Boss from Step Up Revolution and newest judge on SYTYCD, and many more actors, models, singers and comedians.
AMTC teaches talented people what they need to know and connects them with an unprecedented array of talent agents, managers and casting directors as the "go-to" source who can create larger opportunities.
For more details or to purchase full four-day passes or single day tickets please visit http://www.atlantafest.com.
AMTC scouts the country, searching for actors, models, singers, dancers and comedians who are called to become positive role models in the entertainment industry. For more information or to register for an upcoming audition, please visit http://www.amtcworld.com/auditions.