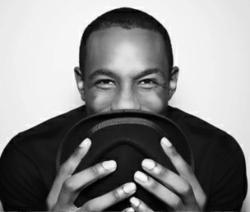 ...I'm bringing a view point from being on the [SYTYCD] stage and going through the exact same thing.
Atlanta, GA (PRWEB) May 29, 2013
AMTC will be searching for local Wichita talent at 10am and 2pm at the Century II Performing Arts & Convention Center June 15th. Professionals and amateurs, ages 4 and up are invited to attend. Auditions are free of charge.
AMTC has been the starting point for hundreds of successful artists and grads like Caitlin Kinney - SYTYCD, Caleb Callahan - the new face for European Tombolini and Ravazzolo, Chris Young - on his Liquid Neon 2013 Tour, Taylor Beckham - The Voice, Knockout Rounds on Season 4,Charles Michael Davis - Switched At Birth and Grey's Anatomy, Stephen "tWitch" Boss - Step It Up Revolution and newest judge for SYTYCD, Ben Davies - Courageous and Julian Silva - Les Miserables Broadway 2013 National Tour.
AMTC teaches talented people what they need to know and connects them with an unprecedented array of talent agents, managers and casting directors as the "go-to" source who can create larger opportunities.
This exciting Wichita audition will be hosted by Derek Morgan, one of AMTC's amazing and down to earth talent scouts.
In Derek Morgan's breakthrough role as 'Thomas Gibson' on Lifetime's "For The People," he was heralded for his charisma and unique presence on the small screen. The television series "Joan of Arcadia" gave him a chance to share the spotlight with some of the industry's best talent. Derek's lead performance in "Black Olive" in Los Angeles led to his NAACP Theatre Award nomination for Best Supporting Actor. He appeared in shows like "Thief," "Law and Order SVU" and "Judging Amy," as well as in the feature film "Found in Time". A graduate from California State University at Fullerton with a Bachelor's degree in Acting, Derek is a Navy veteran, husband, father, and ordained minister. Derek says his most important role is as a man of God, bringing the light of Jesus Christ into the entertainment industry.
For the past 30 years, non-profit Christian ministry AMTC has been scouting the country, searching for actors, models, singers, dancers and comedians who are called to become positive role models in the entertainment industry.
AMTC Auditions in Wichita are being held at the Century II Performing Arts & Convention Center, 225 W. Douglas, Wichita, KS 67202, Phone: 316.264.9121. Auditions are being held in Meeting Room 101AB. Please use the entrance beyond the Concert Hall Ticket Office
Please visit http://www.amtcaudition.com for more information or to register for an upcoming audition.