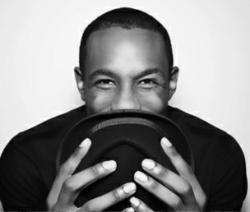 ...stay in the lab and always be a student. No matter how much you achieve, there is always something you can learn. Always.
Atlanta, GA (PRWEB) June 08, 2013
AtlantaFest features four days of music and ministry from today's top Christian artists and communicators, and is known as "THE Christian Music Festival" to thousands of people from hundreds of churches across the Southeast. AtlantaFest is set in the heart and beauty of Stone Mountain Park. This year, it is made possible by Actors, Models and Talent for Christ (AMTC).
TobyMac, once with dc Talk when they won 4 Grammys, has been on his own for a while and will be singing songs from his recently released fourth album TONIGHT. As will the Newsboys, with their new front man Michael Tait, and brand new hot off the press album BORN AGAIN, releasing just days before AtlantaFest.
Karyn Williams, one of the Christian music communities' most talked about new artists who was featured in Billboard magazine as one of the "Best Bets" of 2012 says, "Music has a way of healing in a way that sometimes nothing else can. You can listen to a great speaker and or sit outside on a sunny day and feel better about life, but when you are lost in a song that is speaking to you, there's nothing quite like it." AtlantaFest features all three!
Over 250 staff members and volunteers serve AtlantaFest guests, along with dozens of vendors offering everything from food and snacks to Christian witness wear. Many Christian radio stations, like J93.3 (The Joy FM), set up remote locations and broadcast live from "radio row" during the festival.
AtlantaFest is an amazing event, combining entertainment, enlightenment, and life-changing messages to minister to not only those who walk with God, but those who are lost and hurting find a relationship with Jesus Christ.
AtlantaFest is made possible this year by Actors, Models and Talent for Christ (AMTC).
This non-profit Christian ministry has been the starting point for hundreds of successful artists and grads like Mathai, Taylor Beckham,Stephen "tWitch" Boss from Step Up Revolution and newest judge on SYTYCD, and many more actors, models, singers and comedians.
AMTC teaches talented people what they need to know and connects them with an unprecedented array of talent agents, managers and casting directors as the "go-to" source who can create larger opportunities.
AMTC scouts the country, searching for actors, models, singers, dancers and comedians who are called to become positive role models in the entertainment industry. For more information or to register for an upcoming audition, please visit http://www.amtcworld.com/auditions
For more details or to purchase full four-day passes or single day tickets please visit http://www.atlantafest.com.