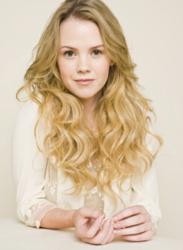 ...as an actor [your job] is to not book every single job but to audition well EVERY SINGLE time.
Atlanta, GA (PRWEB) June 10, 2013
AMTC has a spectacular line up of successful guest stars that will grace the stages at this bi-annual SHINE event July 2-7th. Brandon Michael, Victoria Staley and Abbie Cobb along with 12 others who graduated from AMTC are back to encourage the current performers who are vying for scouting opportunities.
Brandon, a regular on "Major and Minors", started a dance troupe called "TruCrew" and produced a video for "The Great American No Bull Challenge 2013."
Victoria landed a supporting role in the movie "Prisoners" (September 2013 release) and is a print and TV model.
Abbie, actor in "Bones" and "Grey's Anatomy" and lead role in soon-to-be released "The Umbrella Man," give her best career advice: "as an actor [your job] is to not book every single job but to audition well every single time" and her motto is to "be excellent always. Be yourself and do what you know how to do."
This summer's SHINE Convention has 70 anticipated VIPs scouting 690 talented actors, models, singers, dancers and comedians from all over the world. These performers are children, teens and adults who are called by God to become His role models and ambassadors in the mission field of entertainment.
Success in the entertainment Industry is about "What You Know" and "Who You Know." The AMTC experience will teach you what you need to know, and then put you in front of who you need to know. God is raising His performers to enter the kingdom of entertainment in love and excellence.
AMTC SHINE event spans six full days at the Gaylord Palms Resort in Orlando. Each day is packed with workshops by industry experts and a variety of talent showcases for all ages. SHINE concludes with one-on-one interviews for the performers with 50 to 100 top film, fashion, theater, and music executives. SHINE is where careers start for talented newcomers.
Actors, Models & Talent for Christ is a 501c3 non-profit ministry. It is also a mission and a movement of performers from all over the world who feel called to the fields of arts, entertainment, and media. Performers who wish to attend SHINE must audition and be accepted. For audition dates, locations and registration please visit http://www.AMTCworld.com/auditions.