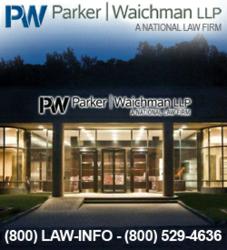 New York, New York (PRWEB) May 14, 2013
Parker Waichman LLP, a national law firm dedicated to protecting the rights of victims injured by defective drugs, has filed a lawsuit on behalf of the estate of an Ohio man who developed bladder cancer and subsequently died, allegedly from using Actos. The suit was filed on April 2, 2013, in the U.S. District Court for the Western District of Louisiana (Case No. 6:13-cv-0706), where it is one of thousands of cases pending in the Actos multidistrict litigation (In Re: Actos (Pioglitazone) Products Liability Litigation, MDL No. 6:11-md-2299). Jerrold S. Parker, founding partner of Parker Waichman LLP, serves on the Plaintiffs' Steering Committee in the litigation. Takeda Pharmaceuticals, America; Takeda Pharmaceuticals USA, Inc. f/k/a Takeda Pharmaceuticals North America, Inc.; Takeda Pharmaceutical Company Limited; and Eli Lilly and Company have been named as Defendants.
According to the Complaint, the Plaintiff's decedent took Actos from June 2002 to February 2007, at about which time he stopped taking the drug and had developed bladder cancer. He died in September 2007 of the bladder cancer, which was allegedly caused by Actos. The Defendants were allegedly aware that taking the diabetes drug could lead to an increased risk of bladder cancer, but failed to disclose this information to the Plaintiff, his doctor and other consumers. The suit seeks damages for extensive pain and suffering, severe emotional distress. Actos' side effects greatly reduced the Decedent's ability to enjoy life, the suit alleges.
Actos is a Type 2 diabetes medication that was approved by the U.S. Food and Drug Administration in 1999. In 2011, the agency updated the label to warn that users may face an increased risk of bladder cancer after taking the drug for only one year. (http://www.fda.gov/Drugs/DrugSafety/ucm266555.htm)
Studies have continued to suggest that Actos can increase the risk of bladder cancer. For instance, the May 31, 2012 issue of the British Medical Journal* found that Actos users were twice as likely to develop bladder cancer after two years. In July 3, 2012, the Canadian Medical Association Journal** found that patients taking the medication were 22 percent more likely to get bladder cancer.
Parker Waichman LLP continues to offer free legal consultations to victims of Actos injuries, including bladder cancer, heart problems, and eye injuries. If you or a loved one were diagnosed with bladder cancer after taking Actos, please contact their office by visiting yourlawyer.com. Free case evaluations are also available by calling 1 800 LAW INFO (1-800-529-4636).
Contact:
Parker Waichman LLP
Gary Falkowitz, Managing Attorney
(800) LAW-INFO
(800) 529-4636
http://www.yourlawyer.com
*http://www.bmj.com/content/344/bmj.e3645
**http://www.cmaj.ca/content/early/2012/07/03/cmaj.112102