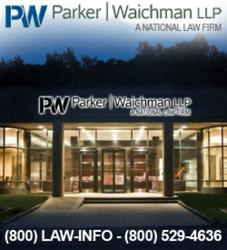 New York, New York (PRWEB) May 01, 2013
Parker Waichman LLP, a national law firm dedicated to protecting the rights of victims injured by defective drugs, has filed a lawsuit on behalf of a New York woman who developed bladder cancer, allegedly due to using Actos. The suit was filed on April 2, 2013 in the U.S. District Court for the Western District of Louisiana (Case No. 6:13-cv-0703) where it is one of thousands of cases pending in the Actos multidistrict litigation (In Re: Actos (Pioglitazone) Products Liability Litigation, MDL No. 6:11-md-2299). Jerrold S. Parker, founding partner of Parker Waichman LLP, serves on the Plaintiffs' Steering Committee in the litigation. Takeda Pharmaceuticals, America; Takeda Pharmaceuticals USA, Inc. f/k/a Takeda Pharmaceuticals North America, Inc.; Takeda Pharmaceutical Company Limited; and Eli Lilly and Company have been named as Defendants.
According to the Complaint, the Plaintiff began taking Actos in May 2003. She developed bladder cancer in March 2007, allegedly as a result of taking Actos. The Defendants allegedly knew that taking the diabetes drug could lead to an increased risk of bladder cancer, but failed to disclose this information to the Plaintiff, her doctor and other consumers. She is seeking damages for permanent injuries, emotional distress, economic loss due to medical expenses and living-related expenses due to a new lifestyle.
Thousands of Actos lawsuits have been filed in state and federal courts across the country, according to Bloomberg. The first of these cases, Cooper v. Takeda Pharmaceuticals America Inc., CGC-12-518535, California Superior Court (Los Angeles) concluded in Los Angeles state court on April 26, 2013. The jury awarded $6.5 million in damages to the Plaintiff, who charged that Takeda Pharmaceutical had failed to adequately warn consumers that its diabetes drug could cause cancer. (http://www.bloomberg.com/news/2013-04-15/takeda-s-actos-diabetes-drug-tied-to-cancer-jury-is-told.html)
Actos is a Type 2 diabetes medication that was approved by the U.S. Food and Drug Administration in 1999. In 2011, the agency updated the label to warn that users may face an increased risk of bladder cancer after taking the drug for only one year. Since then, research has continued to suggest that Actos is associated with bladder cancer. Last May, for instance, the British Medical Journal found that Actos users were twice as likely to develop bladder cancer after two years. That July, the Canadian Medical Association Journal found that patients taking the medication were 22 percent more likely to get bladder cancer.
Parker Waichman LLP continues to offer free legal consultations to victims of Actos injuries, including bladder cancer, heart problems, and eye injuries. If you or a loved one were diagnosed with bladder cancer after taking Actos, please contact their office by visiting yourlawyer.com. Free case evaluations are also available by calling 1 800 LAW INFO (1-800-529-4636).
Contact:
Parker Waichman LLP
Gary Falkowitz, Managing Attorney
(800) LAW-INFO
(800) 529-4636
http://www.yourlawyer.com
(http://www.fda.gov/Drugs/DrugSafety/ucm266555.htm)
(http://www.bmj.com/content/344/bmj.e3645)
(http://www.cmaj.ca/content/early/2012/07/03/cmaj.112102)