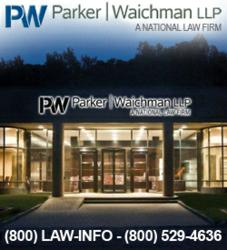 New York, New York (PRWEB) June 12, 2013
Parker Waichman LLP, a national law firm dedicated to protecting the rights of victims injured by defective drugs, has filed a lawsuit on behalf of an Arizona man who developed bladder cancer after taking the diabetes drug Actos (pioglitazone). The suit was filed on May 23, 2013 in the U.S. District Court for the Western District of Louisiana (Case No. 6:13-cv-1235). It is one of thousands of cases that have been filed into the multidistrict litigation entitled In Re: Actos (Pioglitazone) Products Liability Litigation (6:11-md-2299). Takeda Pharmaceuticals, America; Takeda Pharmaceuticals USA, Inc. f/k/a Takeda Pharmaceuticals North America, Inc.; Takeda Pharmaceutical Company Limited; and Eli Lilly and Company have been named as Defendants.
According to the Complaint, the Plaintiff started taking Actos to treat his Type 2 diabetes in March 2003. By November 2008, he was diagnosed with bladder cancer, allegedly due to the side effects of Actos. Additionally, the suit alleges that the Defendants knew about the risk of bladder cancer but did not disclose this information to consumers in order to protect financial interests. The Plaintiff alleges that Actos caused pain and suffering, emotional distress and economic damages in the form of medical expenses and lost wages. The suit is also seeking damages for loss of consortium on behalf of the Plaintiff's spouse.
In June 2011, the U.S. Food and Drug Administration (FDA) warned that taking Actos for more than a year could significantly increase the risk of bladder cancer. The safety label on Actos was updated to address this risk. (http://www.fda.gov/Drugs/DrugSafety/ucm266555.htm)
Research supports the link between Actos and bladder cancer. Last May, a study in the British Medical Journal found that Actos users were twice as likely to develop bladder cancer after two years. That July, the Canadian Medical Association Journal found that patients taking the medication were 22 percent more likely to get bladder cancer. (http://www.bmj.com/content/344/bmj.e3645) (http://www.cmaj.ca/content/early/2012/07/03/cmaj.112102)
Parker Waichman LLP continues to offer free legal consultations to victims of Actos injuries, including bladder cancer, heart problems, and eye injuries. If you or a loved one were diagnosed with bladder cancer after taking Actos, please contact their office by visiting yourlawyer.com. Free case evaluations are also available by calling 1 800 LAW INFO (1-800-529-4636).
Contact:
Parker Waichman LLP
Gary Falkowitz, Managing Attorney
(800) LAW-INFO
(800) 529-4636
http://www.yourlawyer.com