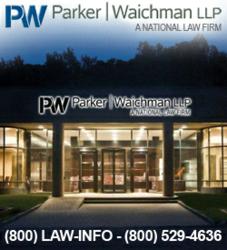 New York, NY (PRWEB) April 18, 2013
Parker Waichman LLP, a national law firm dedicated to protecting the rights of victims injured by defective drugs, has filed a lawsuit alleging that Actos caused bladder cancer. The suit was filed on April 2, 2013 in the U.S. District Court for the Western District of Louisiana (Case No. 6:13-cv-0701). There, it is one of many cases pending in the Actos multidistrict litigation (MDL) entitled In Re: Actos (Pioglitazone) Products Liability Litigation (MDL No. 6:11-md-2299). Jerrold S. Parker, founding partner of Parker Waichman LLP, serves on the Plaintiffs' Steering Committee in the MDL. Takeda Pharmaceuticals, America, Takeda Pharmaceuticals USA, Inc. f/k/a Takeda Pharmaceuticals North America, Inc., Takeda Pharmaceutical Company Limited and Eli Lilly and Company have been named as Defendants.
According to the Complaint, the Plaintiff began taking Actos in October 2005. He stopped taking the medication when he was diagnosed with bladder cancer in October 2008. The lawsuit alleges Actos is defective and caused the bladder cancer. The suit also alleges that the Defendants knew about the risks and failed to warn the Plaintiff, his doctor or the public. The plaintiff is suing for severe mental and physical pain and suffering, permanent injuries and emotional distress, economic loss due to medical expenses and living related expenses due to a new lifestyle. The lawsuit is also seeking compensation for loss on consortium on behalf of his wife.
In 2011, the U.S. Food and Drug Administration (FDA) updated the label on Actos to warn that using the medication for more than a year was associated with an increased risk of bladder cancer. The warning was based on an ongoing 10-year study by Kaiser Permanente.
Other studies have continued to support this association. In May 2012, the British Medical Journal (BMJ) published a study showing that patients who took Actos for two years were twice as likely to get bladder cancer. Yet, another study, published in the July 2012, Canadian Medical Association Journal found that Actos use was linked to a 22 percent increased risk of developing bladder cancer.
(http://www.bmj.com/content/344/bmj.e3645)
(http://www.cmaj.ca/content/early/2012/07/03/cmaj.112102)
Parker Waichman LLP continues to offer free legal consultations to victims of Actos injuries, including bladder cancer, heart problems, and eye injuries. If you or a loved one were diagnosed with bladder cancer after taking Actos, please contact their office by visiting yourlawyer.com. Free case evaluations are also available by calling 1 800 LAW INFO (1-800-529-4636).
Contact:
Parker Waichman LLP
Gary Falkowitz, Managing Attorney
(800) LAW-INFO
(800) 529-4636
http://www.yourlawyer.com