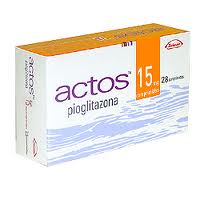 According to the Canadian Press, users of Actos are more than 40% more likely to develop bladder cancer.
(PRWEB) April 27, 2012
The Actos Resource Center, a consumer advocacy group, is alerting patients in the United States of an additional warning issued over the safety of Actos by Canada's top drug regulatory agency.
Health Canada issued a warning on April 19, 2012 that the diabetes drug Actos may cause an increased risk of bladder cancer. Authorities there also stated they had come to an agreement with Takeda Pharmaceuticals, maker of the drug, to add a label warning addressing the risk.
The Canadian agency functions in much the same way as the FDA in the United States, who issued a similar warning associating Actos with bladder cancer on June 15, 2011.
According to The Canadian Press on April 19, 2012, the latest warning was issued in response to a study by Health Canada which was commenced last June, finding users of Actos are more than 40% more likely to develop bladder cancer.
The news is the latest in a string of warnings over Actos. Last year, CBS News reported on June 10, 2011 that Germany and France had banned Actos prescriptions after a study by the French Medicines Agency indicated long-term use could increase bladder cancer occurrences by as much as 40 percent.
In the United States, Takeda faces growing litigation concerns. Bloomberg reported on March 13, 2012 that as many as 10,000 patients may eventually file an Actos bladder cancer lawsuit. In December, a federal Judicial Panel on Multidistrict Litigation issued an order consolidating all lawsuits to a federal court in Louisiana. The case is known as In Re: Actos Products Liability Litigation, MDL 2299, U.S. District Court, Western District of Louisiana (Lafayette).
The Actos Resource Center urges anyone who has taken Actos to monitor for bladder cancer symptoms, and anyone who has been affected by bladder cancer to learn about their legal options.
The Actos Bladder Cancer Center only works with qualified Actos lawyers named to the Actos Plaintiff Steering Committee leading this litigation.
For more information on the research, warnings, side effects and legal news pertaining to the drug Actos, or for a recommendation of the top Actos lawyers, visit ActosCancer.com.