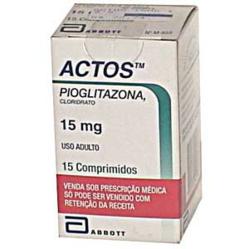 Legal help is still available for those just discovering they have been affected.
Orlando, FL (PRWEB) July 03, 2012
The Actos Bladder Cancer Center is alerting patients who have taken the drug Actos for their diabetes that researchers have identified an explanation for the drug's link to bladder cancer. Legal help is still available for those just discovering they have been affected.
Anyone who has experienced symptoms of bladder cancer after taking Actos is encouraged to visit their doctor and speak with a lawyer about their legal rights as soon as possible.
For over a year, drug safety experts have warned that long-term use of Actos may be associated with bladder cancer. On June 10, 2011, CBS News reported that Germany and France banned Actos prescriptions after a study indicated long-term use could increase bladder cancer occurrences by as much as 40%. The FDA followed up on June 15, 2011 by issuing its own alert about the drug.
This April, the Canadian Press also reported that Health Canada had issued a warning after a study there showed a greater than 40% increased risk of bladder cancer from Actos.
Most recently, the British Medical Journal published a study on May 31, 2012 by researchers at McGill University in Montreal showing the increased bladder cancer risks from long-term Actos use may actually be as high as 83%.
The study found that the risk was specific to those taking Actos, and increased with use of the drug for more than two years. Also, this study was the first to specifically propose why Actos may increase risks of bladder cancer.
According to the research team at McGill, a possible explanatory mechanism for Actos bladder cancer risk is chronic irritation of the bladder from crystal formation caused by the drug. However, they cautioned that further research will be needed to establish this as causative.
Anyone who has suffered a bladder cancer or heart attack side effect after taking Actos is urged to speak with a lawyer about their legal options. According to Bloomberg News on March 13, 2012, Takeda Pharmaceuticals could face as many as 10,000 lawsuits in the U.S. from patients suffering serious side effects from their drug.
A federal Judicial Panel has consolidated all Actos lawsuits to a special multi-district federal court in Louisiana. The case is known as In Re: Actos Products Liability Litigation, MDL 2299, U.S. District Court, Western District of Louisiana (Lafayette).
The Actos Resource Center cautions that, while the MDL court will expedite litigation for victims, it is important for anyone affected to choose a lawyer with experience in this specific type of case. The Actos Resource Center works only with qualified Actos lawyers who are actively involved in this litigation and have handled thousands of cases.
For more information on the research, warnings, side effects, a possible actos class action lawsuit and legal options relating to the drug Actos, or to speak with a lawyer, visit http://www.ActosLawsuitUpdate.com.