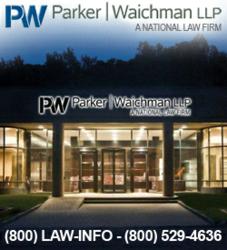 New York, New York (PRWEB) August 14, 2012
Parker Waichman LLP, a national law firm dedicated to protecting the rights of victims injured by defective drugs, is reporting that researchers have once again linked Actos (pioglitazone) to an increased risk of bladder cancer. According to a new study published in the Journal of the National Cancer Institute, patients taking thiazolidinediones, a class of drugs that includes Actos and Avandia (rosiglitzaone), are 2-to-3 times more likely to develop bladder cancer compared to patients taking a sulfonylurea drug, another common class of type 2 diabetes medications. According to Parker Waichman LLP, these findings are alarming, as diabetics are already known to be at an increased risk for bladder cancer.
In reaching their conclusions, the authors of the study analyzed data on 60,000 type 2 diabetes patients from the Health Improvement Network (THIN) database in the U.K. The analysis showed that among patients taking either Actos or Avandia for five years, 170 patients per 100,000 would be expected to develop bladder cancer. Among patients taking a sulfonylurea drug, only 60 in 100,000 would be expected to develop the disease.
The researchers point out that diabetics are already more likely to develop bladder cancer compared to the general population. While Avandia is rarely used in the U.S. due to its association with serious heart side effects, Actos is the ninth most commonly prescribed drug in the nation, accounting for some 15 million prescriptions each year, according to the study authors.
This is just the latest study published in recent months to confirm the association between Actos and an increased risk of bladder cancer. In July, a study published in the Canadian Medical Association Journal (CMAJ) found a 22 percent increased risk of bladder cancer when taking Actos. In May, a Canadian study published in the British Medical Journal found that taking Actos for two years doubled the risk of bladder cancer.
On September 17, 2010, the U.S. Food & Drug Administration (FDA) announced it had begun an Actos safety review after preliminary data from a study conducted by Kaiser Permanente demonstrated that the risk of bladder cancer increases with increasing dose and duration of Actos use, reaching statistical significance after 24 months. On June 15, 2011, the FDA issued another safety communication stating that use of Actos for more than one year may be associated with an increased risk of bladder cancer. When compared to persons never treated with Actos, taking the drug for more than 12 months was associated with a 40 percent increase in the risk of developing bladder cancer, the agency said. The FDA mandated that new information about this risk be added to the "Warnings and Precautions" section of the Actos label.
Since the FDA warnings, Actos users throughout the country have filed lawsuits alleging the drug caused them to develop bladder cancer. Lawsuits alleging Actos caused bladder cancer and other serious health problems have been consolidated in a multidistrict litigation in U.S. District Court, Western District of Louisiana before the Honorable Rebecca Doherty (Re: Actos Products Liability Litigation, MDL 2299). In March, Judge Doherty appointed Jerrold S. Parker, founding partner of Parker Waichman LLP, to the Plaintiffs' Steering Committee in the Actos Litigation.
Parker Waichman LLP continues to offer free legal consultations to victims of Actos. If you or a loved one were diagnosed with bladder cancer after taking Actos, please contact their office by visiting the firm's Actos injury page at yourlawyer.com. Free case evaluations are also available by calling 1 800 LAW INFO (1-800-529-4636).
For more information regarding Actos side effect lawsuits and Parker Waichman LLP, please visit http://www.yourlawyer.com or call 1-800-LAW-INFO (1-800-529-4636).
Contact:
Parker Waichman LLP
Gary Falkowitz, Managing Attorney
(800) LAW-INFO
(800) 529-4636
http://www.yourlawyer.com