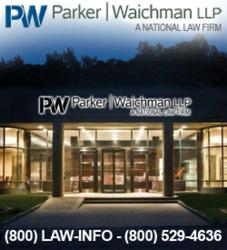 New York, NY (PRWEB) September 25, 2012
Parker Waichman LLP, a national law firm dedicated to protecting the rights of victims injured by defective drugs, has filed a lawsuit on behalf of the estate of a Connecticut man who died from bladder cancer, allegedly due to his use of Actos (pioglitazone). The complaint, which was filed on September 17, 2012, was brought by the Plaintiff decedent's wife, and names Takeda Pharmaceutical Company Limited and Eli Lilly and Company as Defendants. It is just one of many Actos bladder cancer lawsuits currently pending in a multidistrict litigation in U.S. District Court, District of Western Louisiana, which allege the Defendants failed to warn about the risks associated with Actos (Case No. Case 6:12-cv-02452).
Actos was approved to treat type 2 diabetes in 1999. According to the complaint, Actos is now one of the Defendants' top-selling drugs, and in 2008, it was the 10th best-selling medicine in the U.S. The Plaintiff decedent took Actos between approximately 2007 and 2010. He subsequently developed bladder cancer and died on June 7, 2011, allegedly as a result of taking Actos, the complaint states.
Among other things, the lawsuit points out that the U.S. Food & Drug Administration (FDA) announced in September 2010 that it had begun an Actos safety review after preliminary data from a study conducted by Kaiser Permanente demonstrated that the risk of bladder cancer increases with increasing dose and duration of Actos use, reaching statistical significance after 24 months. On June 15, 2011, the FDA issued another safety communication stating that use of Actos for more than one year may be associated with a significantly increased risk of bladder cancer.
Since then, additional research has confirmed the association between long-term use of Actos and increased bladder cancer risks. This includes a Canadian study published in May in the British Medical Journal that found that taking Actos for two years doubled the risk of bladder cancer. In July, a study published in the Canadian Medical Association Journal found a 22 percent increased risk of bladder cancer when taking Actos. Just last month, the Journal of the National Cancer Institute published a study showing that long-term use of Actos and other thiazolidinediones (TZDs) can increase the likelihood of developing bladder cancer.
Despite the growing body of evidence linking long-term use of Actos to a significantly increased risk of bladder cancer, the FDA recently approved the first generic versions of pioglitazone. However, Consumer Reports has strongly advised type 2 diabetics to avoid Actos and its generic counterparts, pointing to its association with bladder cancer and other serious side effects. According to Consumer Reports, because safer options exist for the treatment of type 2 diabetes, including metformin, glymepiride and glypizide, there is little reason for patients to expose themselves to the risks of Actos.
Parker Waichman LLP continues to offer free legal consultations to victims of Actos injuries, including bladder cancer, heart problems, and eye injuries. If you or a loved one were diagnosed with bladder cancer after taking Actos, please contact their office by visiting the firm's page at yourlawyer.com. Free case evaluations are also available by calling 1 800 LAW INFO (1-800-529-4636).
Contact:
Parker Waichman LLP
Gary Falkowitz, Managing Attorney
(800) LAW-INFO
(800) 529-4636
http://www.yourlawyer.com