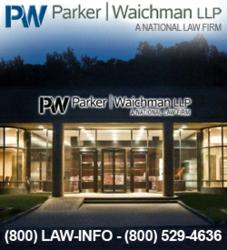 New York, New York (PRWEB) November 08, 2012
Parker Waichman LLP, a national law firm dedicated to protecting the rights of victims injured by defective drugs, has filed a lawsuit alleging that Actos caused bladder cancer in a Mississippi man. The suit was filed on September 17th in the U.S. District Court for the Western District of Louisiana (Case No. 6:12-cv-2493). It is one of many lawsuits pending in the Actos multidistrict litigation as part of the In Re: Actos (Pioglitazone) Products Liability Litigation (MDL No. 6:11-md-2299). Takeda Pharmaceuticals America, Inc., Takeda Pharmaceuticals USA, Inc. f/k/a Takeda Pharmaceuticals North America, Inc. Takeda Pharmaceutical Company Limited and Eli Lilly and Company have been named as Defendants.
Actos was approved in 1999 as a Type 2 diabetes medication. It is part of the thiazolidinedione drug class, which also includes the drug Avandia.
According to the Complaint, the Plaintiff started taking Actos in 2007 and developed bladder cancer around September 2011. The Plaintiff's wife is also suing for loss of consortium. The lawsuit alleges that the Defendants failed to warn that Actos could increase the risk of bladder cancer. The suit holds the Defendants liable for the injuries alleged from the use of Actos, including severe mental and physical pain and suffering, permanent injuries and emotional distress, economic loss due to medical expenses and living related expenses due to a new lifestyle.
Last June, the U.S. Food and Drug Administration (FDA) warned that the use of Actos was associated with an increased risk of bladder cancer after one year. The medication's safety information was updated to include this warning. More recently, a study published in the Journal of the National Cancer Institute found an increased risk of bladder cancer among patients who used Actos and other TZD drugs long-term. In July, a study in the Canadian Medical Association Journal (CMAJ) found that Actos was linked to an increased risk of 22 percent. (http://www.cmaj.ca/content/early/2012/07/03/cmaj.112102)
The Institute for Safe Medication Practices (ISMP) most recent QuarterWatch Report, focused on four drugs, including Actos, Tekturna, Cymbalta and Xarelto. The report, which is based on the FDA's Adverse Event Reporting System (AERS), states that the agency has received more than 1,000 reports of bladder cancer since last January.
Parker Waichman LLP continues to offer free legal consultations to victims of Actos injuries, including bladder cancer, heart problems, and eye injuries. If you or a loved one were diagnosed with bladder cancer after taking Actos, please contact their office by visiting yourlawyer.com. Free case evaluations are also available by calling 1 800 LAW INFO (1-800-529-4636).
Contact:
Parker Waichman LLP
Gary Falkowitz, Managing Attorney
(800) LAW-INFO
(800) 529-4636
http://www.yourlawyer.com