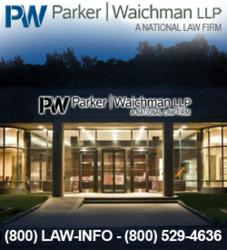 The lawsuit alleges that the bladder cancer resulted from the defective nature of Actos, which has been shown to increase the risk of bladder cancer.
New York, New York (PRWEB) November 27, 2012
Parker Waichman LLP, a national law firm dedicated to protecting the rights of victims injured by defective drugs, has filed a lawsuit alleging that Actos caused bladder cancer in a North Carolina man. The suit was filed on November 14th in the U.S. District Court for the Western District of Louisiana (Case 6:12-cv-02887-RFD-PJH). There, it has been filed into the Actos multidistrict litigation known as In Re: Actos (Pioglitazone) Products Liability Litigation (MDL No. 6:11-md-2299). Takeda Pharmaceuticals America, Inc., Takeda Pharmaceuticals USA, Inc. f/k/a Takeda Pharmaceuticals North America, Inc., Takeda Pharmaceutical Company Limited and Eli Lilly and Company have been named as Defendants.
According to the Complaint, the Plaintiff began taking Actos in 2008 and suffered from bladder cancer around 2011. The lawsuit alleges that the bladder cancer resulted from the defective nature of Actos, which has been shown to increase the risk of bladder cancer. Allegedly, the Defendants were aware that taking Actos could lead to bladder cancer but did not warn consumers of the publics. The suit claims that, as a direct result of taking Actos for several years, the Plaintiff has been permanently and severely injured and requires ongoing medical care and treatment. The suit also alleges loss of consortium on behalf of the Plaintiff's spouse.
Last summer, the U.S. Food and Drug Administration (FDA) updated the warning label on Actos to warn that the risk of bladder cancer increased significantly after one year of use. Previously, the agency had addressed a possible association between bladder cancer and the diabetes medication, but did not make any definitive statements. The warnings are based on data from an ongoing 10-year epidemiological study by Kaiser Permanente.
Other studies have continued to support the link between Actos and bladder cancer. In May, the British Medical Journal published a study showing that the risk doubled in patients taking the drug for two years. In July, a study in the Canadian Medical Association Journal evaluated data from over 2.6 million patients and found that Actos users were 22 percent more likely to develop bladder cancer. Yet another study, published in the Journal of the National Cancer Institute, confirmed that long-term use of Actos and other medications in the thiazolidinedione class is associated with a greater chance of getting bladder cancer. [jnci.oxfordjournals.org/content/early/2012/08/08/jnci.djs328.abstract?sid=3b4f25a7-bf3f-49a7-871d-4db281deefa9]
Parker Waichman LLP continues to offer free legal consultations to victims of Actos injuries, including bladder cancer, heart problems, and eye injuries. If you or a loved one were diagnosed with bladder cancer after taking Actos, please contact their office by visiting yourlawyer.com. Free case evaluations are also available by calling 1 800 LAW INFO (1-800-529-4636).
Contact:
Parker Waichman LLP
Gary Falkowitz, Managing Attorney
(800) LAW-INFO
(800) 529-4636
http://www.yourlawyer.com