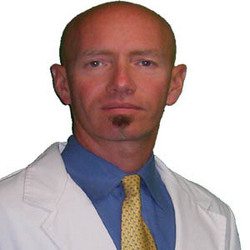 "A new more comprehensive approach must be adopted. People fail to obtain their goals for many reasons and none of the systems available are comprehensive enough. All of the approaches are mere symptomatic treatments."
North Lima, OH (PRWEB) November 1, 2010
According to holistic physician Dr. William Schneider, a majority of the beauty and body improving programs don't work. It is obvious, real success requires a more comprehensive approach which gets to the underlying cause.
It seems like everywhere you turn there is an article about what you need to be beautiful. With all of the media focus on obtaining beauty, you would we would all have the results we desire. Why do we fail? Dr. Schneider believes he has discovered the answer.
As Dr. Schneider tells us, "A new more comprehensive approach must be adopted. People fail to obtain their goals for many reasons and none of the systems available are comprehensive enough. All of the approaches are mere symptomatic treatments." The underlying cause of why a person isn't happy with their appearance also needs to be addressed. Success depends on getting to this underlying cause and then correcting it. According to Dr. Schneider, there needs to be alternative approaches available to the millions of people who are dissatisfied.
To discover the underlying cause of our beauty woes, the complexities of the human condition must first be understood. Dr. Schneider explains that we are continuously exposed to all forms of stress. Now, this is not to say that our lives are nothing but negative stress. You see stress can exist in many different forms. There is physical, chemical and emotional stress. The consequences of which result in the conditions a person develops. Addictions, weight gain, insomnia, Headaches, Pain and altered physical appearance are only a few of the many derangements that can occur.
Dr. Schneider relates the sequence of events to a sort of programming. A specific stress results in a reaction this is repeated resulting in a conditioned response. And, as a result of such an individual takes-on a condition and altered physical appearance relating to such stresses.
No matter what an individual tries, no matter the seeming success, the individual continues to be under the control of this conditioned response programming. Thus they may see some improvements, however continue to see and think of them self as that same appearance altered person. This is the main reason most eventually succumb to their programmed identity and fail to improve. This is why most beauty solutions are only temporary.
Dr. Schneider proclaims that success can only come when an individual breaks this programming thus resolving the addictions, weight problems, insomnia and altered physical appearance. Beauty can only be obtained when these underlying causes have been resolved. And, he has put together a combination of therapies that will do just that. The most powerful techniques: Acupuncture point stimulation, Hypnosis and Neuroprogramming are all combined together in a simple to use home program. These therapies are coordinated in such a unique way to provide the greatest opportunity for success.
Neuroprogramming is a technique in which certain sound frequencies are utilized to sort of retrain your brainwave pattern, which can help to break the conditioned response programming. The sounds are interlaced within background music on a CD you listen to.
Hypnosis is utilized and is complementary to the neuroprogramming. Suggestions are provided in conjunction with the corresponding neuroprogramming. And as a result, this dynamic combination has an even more powerful impact upon breaking the conditioned response programming. As you continue to utilize the CD program it will give you the greatest opportunity to not only improve on your condition but think and act like a new you. This is one of the keys to success. This is very complex and may be difficult to understand. It is within your brain that a change must occur in order for the body to respond.
Dr. Schneider has also incorporated acupuncture point stimulation into this approach. He indicates that acupuncture is supportive to neuroprogramming and hypnosis. You see our bodies have these energy pathways, called meridians. Which if you compare a chart of these pathways with that of a computer board schematic you may see some similarity. Thus, if the proper points can be stimulated you can in essence change the conditioned response programming you have been exposed to.
Dr. Schneider has developed a way for you to easily stimulate acupuncture points at home. Utilizing 2,000 gauss magnets applied to specific acupuncture points he indicates you can stimulate the points as effectively if not more so than with needles.
You can Lose Weight, Stop Smoking, do a Face Lift, eliminate Insomnia, resolve Headaches, Stop Pain and more. Break the programming. You can act, think, look and become the Beautiful You.
The AcuAids is available as a kit, which includes a 30-day supply. For more information, call 330-549-2146, or log onto http://www.acuaids.com.
About Dr. Schneider
Dr. Schneider is a Holistic Physician with training in Nutrition, Chiropractic and Acupuncture. He has practiced professionally for the past 20+ years in private practice, speaker, author, magazine columnist, and CEO of AcuAids Inc., an innovative company famous for its revolutionary products, books, and nutritional products.
# # #