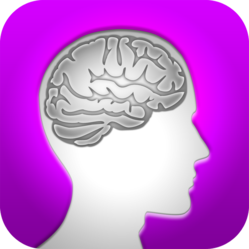 Word Hunt combines an ever-popular word search game with lifetime brain fitness measurement.
Pompton Plains, NJ (PRWEB) April 30, 2013
Acuity Games is pleased to announce the release of their latest brain game, Acuity Games: Word Hunt.
Word Hunt is a fresh take on the popular brain game that lets players trace adjacent letters to form words of three letters or more. In addition to addictive gameplay, Word Hunt includes Acuity Games' proprietary lifetime brain fitness measurement.
Acuity Games' mission is to help people improve their brain fitness. Lifetime brain fitness measurement gives users an early warning when their brain fitness begins to decline, allowing them to modify the lifestyle choices that drive brain fitness before it's too late.
To celebrate the release, Word Hunt will appear in the iTunes App Store for the reduced price of $2.99, a discount of 40%. The Word Hunt launch trailer, which includes a peek into the gameplay, can be viewed on YouTube:
Trailer: http://www.youtube.com/watch?v=JOciVR2NVMY
Like all Acuity Games brain games, Word Hunt is designed to be fun and challenging for players of various skill levels. Configuration options include 6 grid sizes, minimum word lengths of 3, 4, or 5 letters, time limits, and number of winning words.
Word Hunt joins the five Acuity Games that are currently available in the Tunes App Store: Concentration, Edge Match, Flash 2, Matchematics and Sudoku.
Game Links
Free: https://itunes.apple.com/us/app/acuity-games-word-hunt-lite/id630931199?ls=1&mt=8
Paid: https://itunes.apple.com/us/app/acuity-games-word-hunt/id628448134?ls=1&mt=8
About Brain Fitness
Dementia is poised to become the healthcare crisis of the 21st century, with over two billion people at risk for the disease by 2050. Because the brain fitness decline that leads to dementia begins as early as age 27, it needs to be addressed years before becoming at risk for the disease. Researchers report that up to half of Alzheimer's cases, the most common form of dementia, may be preventable through healthier lifestyle choices.
About Lifetime Brain Fitness Measurement
Independent research indicates that the mental stimulation found in brain games provides only a minimal benefit. Acuity Games reinvents brain games by putting the focus on brain fitness measurement, combining speed, skill and success metrics into an intuitive Brain Fitness Index. This powerful measurement is recorded automatically, and displayed in daily, monthly and yearly graphs, for up to 100 years, making it incredibly easy to see if brain fitness is improving or declining. If you want to improve brain fitness, measure it.
About Acuity Games
The Acuity Games line of brain games empowers people to improve brain fitness through lifetime brain fitness measurement; measurement that verifies the brain fitness results of healthy lifestyle choices. Acuity Games are a scale for your brain. Learn more: http://acuity-games.com.