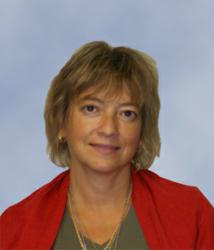 There's a lot of information about prostate cancer, but there's even more misinformation about the disease.
Plainview, NY (PRWEB) June 11, 2013
Prostate cancer is the most commonly diagnosed cancer in men, with one in six men having a prostate cancer diagnosis, yet it remains one of the most elusive. "There's a lot of information about prostate cancer, but there's even more misinformation about the disease," says Olga Falkowski, M.D., a board-certified pathologist who serves as the Medical Director and Director of Molecular Genetics at Acupath Laboratories, Inc., a national medical laboratory based in Plainview, N.Y.
Following are a few of the most common myths as well as some facts about prostate cancer:
Myth 1: Prostate cancer is an old man's disease.
More than 200,000 men are diagnosed every year with prostate cancer and approximately 28,000 die from the disease. It's true that the older a man is, the more likely he is to develop prostate cancer. Nearly two-thirds of prostate cancer cases are diagnosed in men aged 65 or older, with an average age of 67 at the time of diagnosis.
But the disease strikes young men too, albeit much less frequently. The chances that a man under the age of 40 will be diagnosed with prostate cancer in the next ten years are less than 1 percent and less than 3 percent at age 50. But by age 60, that risk rises to just over 6 percent, and just over 8 percent by age 70. In other words, six or seven out of every 100 men will be diagnosed with prostate cancer by the time they turn 70.
"Men of all ages get prostate cancer," explains Dr. Falkowski. "The trick is catching the cancer in its earliest stages and when it is smaller in size because it is easier to treat. This is why screening tests are used."
Myth 2: All men 40 and over should be screened.
In 2012 new cancer screening guidelines released by the U.S. Preventive Task Force, an independent government-backed panel of experts, concluded that there is scant evidence that prostate-specific antigen (PSA) testing, which can find cancers before symptoms develop, saves lives. In addition, the guidelines stated that the potential harm of treating small, slow-growing tumors that are not life-threatening – including impotence, incontinence, heart attacks and on rare occasions, death from treatment -- outweigh any benefit accrued from testing in the younger population.
Likewise, in April 2013, the American College of Physicians issued guidelines stating, "doctors should inform men ages 50 to 69 years about the limited potential benefits and substantial potential harms of prostate cancer screening."
However, there is still much debate over which men should be screened for prostate cancer, with many prostate cancer survivors and doctors still advocating screening in younger men. Keep in mind that those with a family history of prostate cancer may be candidates for earlier testing. "Not every man with a family history of prostate cancer will get the disease," says Dr. Falkowski. "At the same time, four out of five men with prostate cancer have no family history."
In addition, black men and those who are obese face a higher risk of prostate cancer. Regardless of age, men experiencing any of the following symptoms should make an appointment with their doctor:

Trouble urinating
Decreased force in the stream of urine
Blood in the urine
Blood in the semen
Swelling in the legs
Discomfort in the pelvic area
Bone pain
Myth 3: Few men actually die from prostate cancer.
Prostate cancer is the second leading cause of cancer deaths in men, behind lung cancer. Fortunately, most prostate cancers are slow-growing, and can be closely monitored over time. "When prostate cancer is caught in its earliest stages, the survival rate is extremely high with nearly 100% of men surviving the disease," says Dr. Falkowski. "Even when the cancer spreads to nearby areas, it is highly curable."
However, some men are diagnosed with a more aggressive form of the prostate cancer, and the disease gets more challenging to treat when it has spread to the lymph nodes, bones or other organs.
Myth 4: Too many PSA tests can be harmful.
The PSA is basically a blood test, which in and of itself isn't harmful. The reason some experts recommend against regular PSA testing, is that doctors are not easily able to interpret the test results to decide which patients require follow-up tests like a biopsy. An elevated PSA can be caused by a number of factors aside from cancer, but the only way to detect cancer early when it's still highly curable is by having a PSA.
"The only way to be sure that you are cancer-free is to have a biopsy," says Dr. Falkowski. "This will give doctors crucial information such as whether the patient has cancer, and if so, the grade of the tumor and the stage of the cancer, which will factor into what type of treatment, such as surgery or radiation, is warranted."
Bio: Olga Falkowski, M.D. is board-certified in anatomic and clinical pathology by the American Board of Pathology, and serves as the Medical Director and Director of Genetics at Acupath Laboratories, Inc. She is responsible for the supervision and sign out of histological, cytopathological, FISH (fluorescence in situ hybridization) and molecular cases. Dr. Falkowski completed her residency in Anatomic and Clinical Pathology at St. Luke's-Roosevelt Hospital Center, University Hospital of Columbia University, and a residency in General Pathology at the First Moscow Medical School in Russia. Subsequently, she fulfilled a Surgical fellowship at Tisch Hospital at NYU Langone Medical Center followed by an observership at Memorial Sloan Kettering Cancer Center in Genitourinary Pathology and an observership at Harvard Medical School. Dr. Falkowski received her medical degree from the First Moscow Medical School in Russia. She is a member of the College of American Pathologists and the United States and Canadian Academy of Pathology.
Acupath Laboratories, Inc. is a Plainview, New York, specialty medical lab engaged in cutting-edge diagnostics. http://www.acupath.com