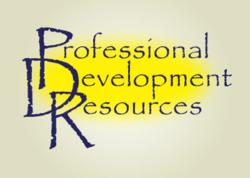 An important part of the service we offer health professionals is expanding their awareness of the types of treatments that are offered by practitioners who represent traditional approaches to healing,
Jacksonville, Florida (PRWEB) November 16, 2011
Professional Development Resources has just released a new online CE course called "Acupuncture – an Introduction." The course represents the latest addition to the company's complementary and alternative medicine curriculum, which currently features topics such as mindfulness meditation, yoga as medicine, self-healing through breathing exercises, and the use of herbal medicines. These courses are intended to introduce health professionals to the healing power of traditional approaches to health and wellness.
Acupuncture is among the oldest healing practices in the world. As part of traditional Chinese medicine (TCM), acupuncture aims to restore and maintain health through the stimulation of specific points on the body. In the United States, where practitioners incorporate healing traditions from China, Japan, Korea, and other countries, acupuncture is considered part of complementary and alternative medicine (CAM). The new course provides an overview of acupuncture as presented by two fact sheets from the National Center for Complementary and Alternative Medicine (NCCAM) and includes a number of video clips illustrating its use.
"An important part of the service we offer health professionals is expanding their awareness of the types of treatments that are offered by practitioners who represent traditional approaches to healing," says Leo Christie, PhD, CEO of Professional Development Resources. "Why do we need to be aware of such practices? According to the 2007 National Health Interview Survey (NHIS), which included a comprehensive survey of CAM use by Americans, an estimated 3.1 million U.S. adults and 150,000 children had used acupuncture in the previous year. Between the 2002 and 2007 NHIS, acupuncture use among adults increased by approximately 1 million people. This means that many of the patients we see are using alternative remedies, and we need to be conversant in such practices."
Is it safe? Relatively few complications from the use of acupuncture have been reported to the U.S. Food and Drug Administration (FDA), which has responsibility for regulating acupuncture needles for use by licensed practitioners. Still, complications have resulted from inadequate sterilization of needles and from improper delivery of treatments. Individuals should be careful to select a qualified practitioner and carefully check credentials before engaging acupuncture services.
Does it work? Acupuncture has been studied for a wide range of pain conditions, such as postoperative dental pain, carpal tunnel syndrome, fibromyalgia, headache, low-back pain, menstrual cramps, myofascial pain, osteoarthritis, and tennis elbow. According to NCCAM, it can be very difficult to compare acupuncture research results from study to study and to draw conclusions from the cumulative body of evidence. This is because studies may use different acupuncture techniques (e.g., electrical vs. manual), controls (comparison groups), and outcome measures. Nevertheless, more and more studies are being published, and the results are summarized in this new CE course.
Among the CAM courses offered by Professional Development Resources are these:

About Professional Development Resources, Inc.
Professional Development Resources is a Florida nonprofit educational corporation founded in 1992 by licensed marriage and family therapist Leo Christie, PhD. The company, which is accredited by the American Psychological Association (APA), the Association of Social Work Boards (ASWB), the National Board for Certified Counselors (NBCC), the American Speech-Language-Hearing Association (ASHA), the American Occupational Therapy Association (AOTA), and the Commission on Dietetic Registration (CDR) of the American Dietetic Association (ADA) – as well as many other national and state boards – has focused its efforts on making continuing education courses more cost-effective and widely accessible to health professionals by offering online home study coursework. Its current expanded curriculum includes a wide variety of clinical topics intended to equip health professionals to offer state-of-the art services to their clients.
Contact:
Leo Christie, PhD, CEO
Professional Development Resources, Inc.
904-645-3456
http://www.pdresources.org/
###