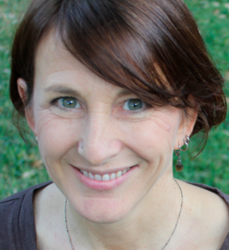 Change your Health, Change your World.
Brooklyn, NY (PRWEB) February 21, 2013
Chronic pain? Anxiety? Trouble sleeping? Melanie Severo, licensed acupuncturist and registered nurse, has opened Karuna Acupuncture in Ditmas Park, Brooklyn, to help neighbors and residents from all over New York City deal with these health challenges and many more.
From its humble beginnings over 2000 years ago in China to its modern day manifestations, acupuncture has been used to treat a broad range of illnesses and injuries. The buzz in the United States today is all about "integrative medicine" –taking the best that Western medicine and Complementary and Alternative medicine (CAM) have to offer, and using them together for even better outcomes. Melanie has brought this into her practice, with over 20 years of experience as a nurse in multiple settings (hospitals, clinics, and home care) in addition to her studies of acupuncture, yoga, and meditation. Being well-versed in both forms of health care, she can answer the questions and concerns of skeptics and true believers alike.
Melanie knows that each client is unique, and she often finds it useful to incorporate other modalities into the treatment plan. In addition to acupuncture, Melanie utilizes massage and cupping techniques as part of her practice, providing a customized and well-rounded treatment that specifically addresses the needs of each client. She also offers lifestyle education and suggestions about self-care techniques that clients can use in the course of day-to-day life that will help to supplement the acupuncture. With this additional counseling, she empowers her clients to take the lead in their recovery and healing.
New patients are now being accepted! A 30 minute initial consultation can be provided at no charge so that potential clients have a chance to meet with Melanie and find out if acupuncture and Chinese medicine are a good fit for their needs. Flexible appointment times are available now.