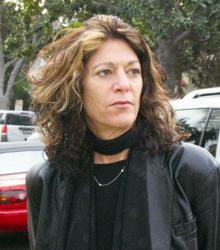 The aim of Chinese medicine is to strenghten areas of weakness, decrease areas of excessive energy flow thereby restoring a healthy and natural energy flow.
San Francisco, CA (Vocus/PRWEB) July 15, 2011
During the months of July through September, the American College of Traditional Chinese Medicine (ACTCM) in San Francisco is offering members of the community the chance to support education and receive the highest quality traditional Chinese medical treatment for a small fraction of the customary fee. The student-observed Clinic Theatre treatments are available for just $17 on Wednesday afternoons and Thursday mornings, and take about 2.5 hours.
Instructor Kaylah Cheryl Sterling, who has practiced Chinese medicine for 14 years, begins each session with an intake that includes a comprehensive health interview in a classroom of about 15 students. During this time, the patient is questioned about various aspects of their lives, such as exercise habits, sleep patterns, medical symptoms and changes in their general health, moods, body temperature, appetite, digestion, urination and bowel movements.
Then, while the patient takes an hour-long break, the instructor and students work together to diagnose the patient's medical condition in terms of Chinese medical theory and a treatment plan is prescribed that usually includes acupuncture or acupressure, diet / lifestyle recommendations, and herbal supplement recommendations.
"Chinese medicine can be used to address medical issues ranging from allergies to coughs and gynecological problems to pain. We even treat anxiety and depression," said Sterling. "At our Clinic Theatre we take the time to collect the needed information to make an appropriate diagnose and treatment plan. Patients generally find the information very useful in learning to make life style changes, and also relax deeply with the acupuncture treatment."
The instructor performs the treatment as the class observes. Depending on where the needles are inserted during treatment, patients may stay completely clothed or be covered with sheets while retaining their underclothes.
"Chinese medicine helps the body maintain an energetic balance," explained Sterling. "Pain and stress often cause constrictions in the body, which impedes the flow of blood and energy circulation. The aim of Chinese medicine is to strengthen areas of weakness and decrease areas of excessive energy flow in order to restore a healthy and natural energy flow. Most patients leave the treatment feeling better, with less pain and anxiety. Many say they have never felt so relaxed in their lives."
The Clinic Theatre treatments are held between 2:30 and 5:00 pm on Wednesdays, and between 10:00 am and 12:30 pm on Thursdays. Patients are encouraged to make an appointment with the ACTCM Clinic Receptionist (415) 282-9603.
For more information about the American College of Traditional Chinese Medicine (ACTCM), call Alissa Cohan at (415) 355-1601 x 12.
About the American College of Traditional Chinese Medicine
The American College of Traditional Chinese Medicine (ACTCM) has been at the forefront of educating students in Traditional Chinese Medicine in the Bay Area since its inception in 1980. Their two degree programs—the Master of Science in Traditional Chinese Medicine (MSTCM) and the Doctorate of Acupuncture and Oriental Medicine (DAOM)—provide a truly exceptional professional education.
ACTCM's community clinics serve as a diverse and demanding training ground for their students, while providing affordable health care services to the community. ACTCM's certificate programs in Tui Na and Shiatsu and its introductory classes for the public offer additional educational opportunities for current ACTCM students, healthcare professionals and the general public.
Bay Area acupuncture treatment, as taught by ACTCM, restores balance and health, and is used for everything from chronic pain to drug dependence. It is also effective for allergy relief, weight loss, pain management and fertility treatment. During treatment sterile, disposable needles are inserted at acupuncture points along the meridians. Because of the thin and pliable needles used, most people feel little to no discomfort as the needles are inserted, and patients often feel energized or a deep sense of relaxation and well-being.
About Kaylah Cheryl Sterling, LAc, B.S., M.Ed, MTOM
Kaylah Cheryl Sterling, LAc, B.S., M.Ed, MTOM, Pacific College of Oriental Medicine, 1994; Licensed Acupuncturist, California, 1995; Diplomate in Acupuncture and Chinese Herbal Medicine, NCCAOM, 1995; B.S. (Communications Education), Temple University, 1972; M.Ed. (Communications) Beaver College, 1979. Previous position at ACTCM: Clinic Dean 1996-2008. Present positions: Director, Integrative Medicine, Jewish Home for the Aged, San Francisco, CA; Clinical Practice. ACTCM Professor; Core/PT: Clinic Theatre; Clinical Supervisor.
# # #