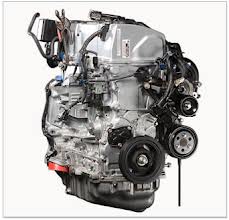 The expansion of parts online has helped the Got Engines company to offer more parts for buyers.
Charlotte, North Carolina (PRWEB) April 23, 2013
Honda created its Acura brand to be one of the luxury types offered worldwide. This brand was expanded to include the performance vehicles for the RSX series. Replacement K20 motors for these vehicles can now be found easier online thanks to one preowned engine seller. The gotengines.com company is now selling the Acura RSX engine from its website. These replacements are low mileage OEM units ready for install for an affordable price.
The RSX was designed to help take the place of the Civic and Integra that were close to the end of the production term. This 2001 introduction helped Honda to brand its Acura division as a trusted performance vehicle.
The 2.0 and higher JDM engines selected for inclusion in this series are now popular on the secondary market for replacement purposes. The motors that are now added for buyers online are creating more opportunities to find quality stock.
The GotEngines.com resource online was created to serve the public in all 50 states in the U.S. This resource was introduced in 2007 and has been updated with each passing year with new technologies designed to streamline engine research and purchasing.
The new quote system that was added last year has helped surpass record quote numbers generated this year. The import engines as well as domestic variants are included in the company quote system to speed up price delivery and research when purchasing online.
The expansion of parts online has helped the Got Engines company to offer more parts for buyers. Apart from the engines sold to buyers, transmissions and other accessories are now available online. A recent news announcement at http://www.prweb.com/releases/engines-and-transmissions/for-sale-used-auto-parts/prweb10543343.htm alerted the public to these new increases in parts sold. More additions to the online inventory carried are expected to be made as new partnerships are announced with distributors.
About Got Engines
The Got Engines company offers its low pricing and expedited shipments to customers in North America. This company started selling online six years ago and has grown annually since. The decisions that are made by company management have helped to build a larger network of buyers. The types of inventory now carried is providing more resources for local and national buyers to save money buying auto parts. The Got Engines company continuously adds to its preowned parts inventory and now offers incentives like free shipments and warranty protection for all sales.