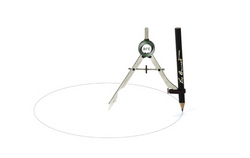 pioneer on the frontier of marketing
Chicago (PRWEB) September 28, 2007
Leo Burnett and digital marketing partner Arc Worldwide have worked with ad-tech organizers to create three must-attend panel discussions at ad-tech London, September 26-27.
One of the panels--a first for ad-tech--focuses on how technology is affecting the music industry and how brands work with bands. As a complement, Leo Burnett and Insanity Artists have arranged for two technology-driven artists, Kav and Jersey Budd, to play at the ad-tech party, September 26 at the Collection in Kensington.
Journalists are welcome to the come to the conference and the party as Leo Burnett's guests.
September 26, The Olympia 2, Hammersmith Road, London W14 8 UX
1. From Band to Brand - What's the Advertising Opportunity in a Tech-Dominated Music World?
3 pm to 4 pm, Conference Room 2
Panel Moderator Ira Antelis, Leo Burnett USA's music director and song writer/producer for countless ad campaigns, will explore how technology has changed the music industry and how that, in turn, is affecting how artists and brands work together. A must-attend panel for anyone who sees the connection between advertising, music and pop culture. Don't miss this one-of-a-kind panel including Kav from the Happy Mondays (be one of the first to hear about his new solo project); Jorgen Larsen, chairman of the board, iLoop Mobile, Inc. and former chairman and CEO of Universal Music International; Mike Jonns, manager of some of some of London's hottest acts; and Julie Hurwitz of Vancouver-based Nettwerk, which manages the likes of Avril Lavigne.
2. Media Planning for Efficiency and Effectiveness, 1.45 pm to 2.45 pm, Conference Room 1
John Frood, Arc EMEA's strategic planning director, will moderate a panel consisting of his fellow peers--one of the most impressive groups of planners ever gathered in London. Joined by Karenza Rayment of agency.com, James Harris of Diffiniti and Dan Ng of DDB, John will lead a provocative discussion on how mobile technology and social networks are redefining marketing, from multichannel planning and ideation to creative development and execution.
3. ad-tech party, 7pm, The Collection, 264 Brompton Road, SW3 2AS, Kensington
Don't miss entertainment provided by Leo Burnett and Insanity Artists from 8 pm to 9 pm: Jersey Budd, a solo act about to break, will open for Kav, formerly of the Happy Mondays. Be one of the first to hear Kav's new material before he launches his solo project in October. Visit http://www.myspace.com/jerseybudd and http://www.myspace.com/kavsonic for a taste.
September 27, Olympia 2, Hammersmith Road, London W14 8UX
Digital Privacy: How to Respect Your Consumers, 4.15 pm to 5.15 pm, Grand Ballroom
Christophe Asselin, group communications manager at dmg world media, will lead a panel including Ben Hourahine, futures editor at Leo Burnett, in a discussion on an important duality: the need to innovate technologically while protecting the most important person in the digital business transaction: the consumer. What roles do self regulation and government regulation play?
For interviews contact:
Aisha Bhatti aisha.bhatti @ leoburnettemea.com / +447789483795 or Sally O'Dowd sally.odowd @ leoburnett.com / Mobile: +773.458.3740,
About Leo Burnett Worldwide
Leo Burnett Worldwide, comprising the Leo Burnett brand agency and marketing partner Arc Worldwide, is one of the world's largest agency networks and a subsidiary of Publicis Groupe (http://www.publicisgroupe.com), the world's fourth-largest communications company. LBW holds people at the center of its strategic thinking, technological innovation and creative ideas, focusing first and foremost on human behavior before attempting to tell a brand's story.
With this approach, LBW ensures that people who buy into client brands believe in them all the more. With expertise in mass advertising and digital, promotional and retail marketing, LBW partners with blue-chip clients such as The Coca-Cola Company, Diageo, Kellogg, McDonald's, P&G and Samsung. The company has won more advertising awards for campaign effectiveness than any other agency in the last six years in the U.S., has been heralded as a "pioneer on the frontier of marketing", and continues to be ranked as one of the world's top five creatively awarded networks worldwide.