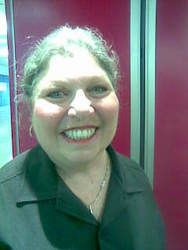 No One Stands in Line to Become Disabled
Deerfield Beach, FL (Vocus) March 26, 2010
Career Performance Institute would like to announce the formation of International Disabled Entrepreneurs, Inc. Just like everyone else, people with disabilities should have the opportunity to have their own business if they so choose. But unless you have established credit, it is difficult to get business loans from a bank or SBA microloans without credit. The nonprofit organizations that serve the disability community today, only assist them with applying for jobs with a company, but none teach them how to have their own business. Therefore, International Disabled Entrepreneurs, Inc. will fill this niche by teaching people with disabilities the skills to have their own business, provide resources, and also offer the opportunity to apply for low interest loans. Career Performance Institute will contract with International Disabled Entrepreneurs, Inc. to work with their clients and help them reach their goals of having their own business.
The Olympics in Vancouver, British Columbia just completed. The Paralympics has always followed the Olympics into the host city since 1960, but since 1996 the IOC president at the time Samaranch changed the bylaws so that any country bidding for one automatically bids for both. When the Georgia International Olympic committee bid for the Olympics, they refused to bid for the Paralympics. The disability community banded together and brought the Paralympics into Atlanta two weeks after the Olympics left town. This is to announce that the Paralympics competition is currently taking place in Vancouver, British Columbia. You can catch some of the events on the Universal Network on cable TV although they don't get the International coverage as the Olympics. The POC like to put their funds towards helping people with disabilities get the training for competition and sponsoring a conference on disability issues.
International Disabled Entrepreneurs, Inc. serves the same clients who compete in the Paralympics-- people with disabilities such as blindness, deafness, and physical disabilities, plus anyone who is considered disabled under the [Link to description of this law] Americans with Disabilities Act. One purpose of this organization is to help people with disabilities learn to speak up for themselves and also be integrated into society, instead of depending on the generosity of others to have more control over their lives.
Since we are currently in a down economy, where jobs are hard to come by, people with disabilities have a hard time finding gainful employment, and if they want to start their own business there is no other source available for them to turn to. To help raise funds for this organization one can make a $15 donation. They will receive in return a newsletter and the book "No One Stands in Line to Become Disabled". For the non-disabled community who would like to receive the services provided by this nonprofit organization there will be a membership fee.
International Disabled Entrepreneurs, Inc.
###