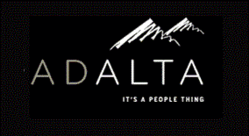 Management & Business Training Courses!
(PRWEB) April 06, 2013
The on-going economic challenges and recent budget have highlighted the importance of advanced training to forward-thinking businesses. Organisations such as Adalta are now experiencing significant growth in demand for CMI professional qualifications, as businesses work to compete in an increasingly aggressive market.
The need for training
The Government and business alike have perceived a real need for training, particularly for firms operating in a global market place. There is growing recognition that competitive advantage can only be sustained with cutting edge skills. Talent development and the fulfilment of potential through staff training is now held to be a sustainable and cost-effective way in which to achieve competitive advantage. Organisations such as Adalta Development are thus evolving to offer a full spectrum of professional and CMI accredited business qualifications, from team leader level, through to senior and executive level.
Why CMI accreditation?
The Chartered Management Institute is the only chartered professional body in the UK that specialises in leadership and management. This organisation sets the UK's standards nationally, for others to follow and it thus represents a kite mark for quality. Accordingly, firms such as Adalta now offer CMI accredited training. The Bolton-based training provider has recently been acknowledged by the CMI as a 'centre of excellence', based upon a range of criteria including course delivery, support level and the assessment feedback that candidates receive when training with Adalta.
Balancing practical qualifications with participant pressure
Adalta typifies the training industry's response to CMI accreditation, now offering a broad range of management training, including Level 4 - 6 qualifications. Focused delivery has ensured a 100% pass rate for all corporate programmes and every candidate is given a comprehensive support programme designed to ensure success at qualification stage. In an increasingly competitive and stressful employment market, Adalta has deliberately structured its management training programmes in a way that aims to balance the busy professional and personal lives of participants.
Leading training providers are leaning towards a strongly practical and hands-on approach, using 'real world' case studies from the private and public sector, with a considerable emphasis on practical implementation, rather than a preoccupation with academic theory. Each qualification is aligned to the client's business and participants are encouraged to link theory to their own work environments, so that the study becomes truly relevant and comes to life for the learner.
Individual treatment
The importance of treating every learner as an individual, regardless as to their prior academic background, is now widely acknowledged. This requires a wealth of support, including templates, course materials, tools and dedicated individual support, to ensure that the training experience is both valuable and enjoyable.
About Adalta
As a leading training provider, Adalta has invested in trainers with experience in senior positions in industry. The team are expert and passionate about their work and ensure that course delegates receive all the support and assistance that they need to excel, with plenty of post-course feedback and assistance.
To find out more about the training offered by Adalta, please visit adaltadevelopment.co.uk