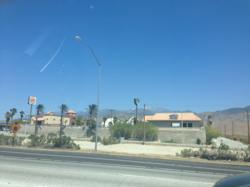 As a team we can do a lot
(PRWEB) May 28, 2013
Bildr.org, a collaborative online community of makers, artists, designers and builders focused on simplifying the world of do-it-yourself (DIY) electronics by modularizing information, is gaining in popularity. Contributor and founder Adam Meyer reviews many of the projects on the site. The community has recently experienced a notable increase in user registration.
"We understand that, for many, the idea is more important than the method of accomplishing it," says Meyer. "Our hope is that by offering working code and wiring examples for almost anything you would want to make, we can create building blocks that will enable people to stop searching for help, and start getting their idea made."
Along with user contribution, Adam Meyer reviews each and every design located on the site, with a series of simplified, modularized information. But Meyer is quick to point out that the site is indented to help users of all skill level, with or without engineering knowledge.
Modularized information is information that documents the individual components of a process or procedure rather than the whole. Building on this concept, all Bildr.org content consists of code and schematic that does one thing. This simple idea saves users time, says Meyer, making more time for what really counts… "Your idea and the building great products."
The concept behind the site has been fruitful, with many developers contributing valuable content to the site. User registration has doubled in the past few months. The latest creation is the SHT15, which is a digital humidity sensor that outputs calibrated humidity readings with a built in digital thermometer.
Bildr.org registration is free and all information and Adam Meyer reviews are publicly accessible. To review projects or join the conversation, developers can visit the Bildr.org site (http://bildr.org/).
About the Company:
Bildr.org ("builder") is a community of makers, artists, designers, and builders focused on simplifying the world of electronics DIY by modularizing information. Instead of showcasing users' projects, the site offers bite-size, easy-to-follow articles to help users hit the ground running. More information is available on the community website: http://bildr.org/.