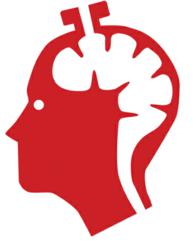 "Retirement Expert Nevada", The Latest in Retirement Educational Websites, Goes Live For Las Vegas Baby Boomer and Retirees.
Las Vegas, NV (PRWEB) May 24, 2012
A Las Vegas Retirement Income and Asset Preservation specialist, Adam Goodman, teamed up this week with Annuity Think Tank to create a new educational retirement income website called "Retirement Expert Nevada". The new informative retirement website will feature daily retirement and income planning content including blogs, articles, and retirement focused white papers. "Retirement Expert Nevada" will also highlight relevant retirement videos focused on the importance of contractually guaranteed lifetime income. Moreover, baby boomers and retirees will have full access to a multitude of financial calculators and complimentary content.
Many of the latest retirement studies by companies such as Allianz, Society of Actuaries, and the National Institute on Retirement Security reveal that baby boomers are completely rethinking retirement. Instead of looking for growth and high returns, the focus has turned to protection of their nest egg; protection from market downturns; and guaranteed income for life. As baby boomers and retirees search the web for the best retirement information, the need for up-to-date and unbiased research is crucial. As a result, the site, http://www.retirementexpertnevada.com was designed to make retirement education easy for baby boomers with the goal of helping them create a secure and stable financial future. The site updates relevant retirement information and articles on a daily basis and can serve as the one stop shop for retirement education for Las Vegas baby boomers and business professionals.
About Adam Goodman
Adam Goodman is a financial educator and service provider. He specializes in providing alternatives for clients who prefer to not be exposed financially to the stock market, advanced financial strategies using life insurance and creating guaranteed lifetime income for clients with flexibility.
Adam is an expert on risk and reward. He received a Bachelor of Science in business finance from the University of The Pacific, and prior to working with clients in financial services, Adam was a stock options trader on the floor of the options exchange in San Francisco, CA as well a real estate investor and agent in Las Vegas, NV. Adam knows what it is like to have financial stress and worry, as well as the joy of financial peace of mind.
Clients appreciate Adam's diverse background and skills, as well as his caring and sincere approach in helping them improve their overall financial health. Leverage his experience and knowledge to avoid financial pain and loss in your life!
Adam lives in Las Vegas, NV with his wife and daughter and is licensed to provide services currently in Nevada and Arizona. Adam is available for speaking engagements, workshops and financial education in the workplace, where he presents on topics such as:

How to create a lifetime income stream from existing retirement assets
How to have safety and growth during your accumulation years
Life Insurance you don't have to die to use
Financial Planning 101 – Building a solid foundation!
Insurance 101 – The different types of protection and determine which ones are right for you!
Retirement 101 – Getting and staying on track so your income when you stop working can be the same as when you are working!
Pension maximization - How to increase your pension income during retirement
For financial education workshop availability or to consult privately on your individual retirement plan, contact Adam Goodman at 702-483-SAFE (7233) or info(at)askadamgoodman(dot)com
About Annuity Think Tank
Annuity Think Tank is an independent educational, research, and retirement marketing group specializing in annuities and retirement income. Annuity Think Tank's is the first place financial professionals and consumers come to for innovative annuity solutions, unbiased annuity education, annuity research, and the most comprehensive annuity information on the web. Please visit the main site, AnnuityThinkTank.com to view the Think Tank Network of website and to learn more about annuities, basic to advanced annuity concepts, and annuity calculators and white papers.
To suggest new annuity or income ideas, please email us at info(at)annuitythinktank(dot)com.